Class of 2017 Regular Decisions Mailed Today
Congratulations. I'm staring at a blank Word doc, fingers atop the keys, rummaging through how best to start the most widely read post of the year, and this is the word that keeps coming to mind. It makes sense: Every one of you who applied to Vanderbilt this year deserves to be told this repeatedly, no matter the decision awaiting you in the letter making its way to your home right now. As an applicant pool, you set a new bar in every quantitative and qualitative fashion imaginable. We are humbled by your feats both inside and outside the classroom, and inspired by the energy you pour into making the world a better place throughout your communities.
Sentiment aside, Mailing Day posts are the most popular because we typically use them to detail your accomplishments. We'll get to those in a second. Before we do, I want to ensure those eagerly awaiting an admissions decision that every one of the 31,033 applications we received was reviewed with the utmost care. Moreover the Committee deliberations were as intense and longwinded as they've ever been – we do not call anything 'final' until we're sure we've admitted the best class possible, no matter what late hour the clock may strike. There is only space for 1600 first-year students at Vanderbilt, which makes the task of filling those seats very difficult at times since we seek the students who will contribute most to the intellectual and social climate of the institution. But that's the nature of the job and we love what we do.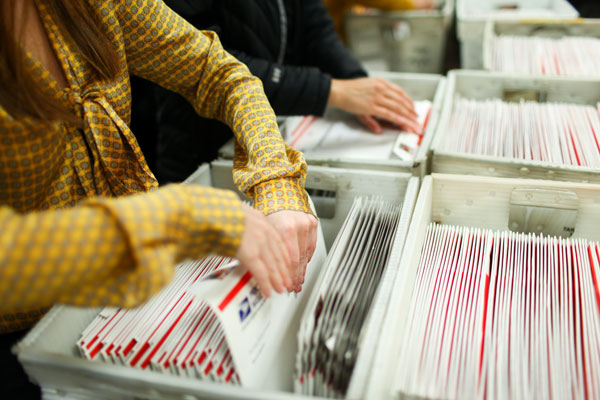 As you approach the data below, keep in mind that numbers only tell part of the story. Our admissions process continues to be holistic, thus we do not employ cutoffs for GPA or standardized test scores. The stories you convey in your essays, the stories conveyed about you in your recommendation letters, your work outside the classroom – these things all figure prominently in the decision process as well.
Admitted Class of 2017 Profile (Regular Decision only)
Regular Decision applications: 27,840
Admitted: 3,018
Admit rate: 10.84%
Average rank in class: 3.39%*
Percent of students in the top ten percent of their graduating class: 95.26%*
Middle 50% SAT (Verbal): 740 – 800
Middle 50% SAT (Math): 750 – 800
Middle 50% ACT: 33 – 35
*Data reported only for students enrolled in schools that provide exact rank in class information
In addition to these impressive achievements, those of you admitted through Regular Decision showcased a remarkable level of engagement and leadership in your high schools and in state, regional, national, and international organizations. Of the 3,018 students admitted through Regular Decision, 100% received one or more significant honors or held major leadership positions while in high school. Specifically, 2,030 (67%) of you held such major student leadership positions as President, Vice President, Secretary, Treasurer, or Founder of an organization. In addition, 2,267 (75%) students received the highest level of honor in an organization, such as Eagle Scout, Girl Scout Gold Award, AP Scholar, or have been inducted into honorary societies such as the National Honor Society, National Beta Club, or Key Club.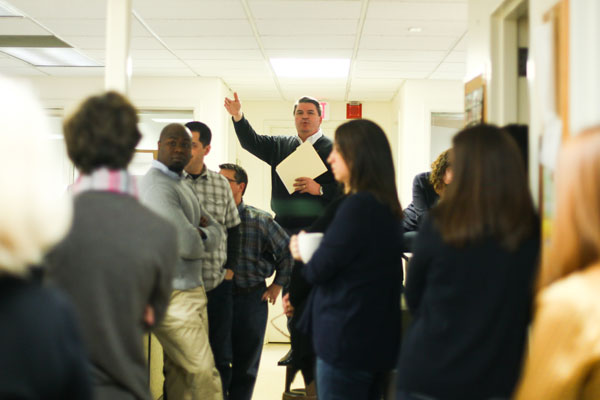 Moreover 1,411 (47%) of you were Athletic Team Captains or Co-Captains who placed in district, national, or international level championships, or were named MVP of your respective sports teams. 1,083 (36%) of you distinguished yourselves in the fine arts, holding lead roles in theatre productions, achieving state level musical awards, or serving as Youth Symphony Concertmasters or Drum Majors.
As you can see, this admitted class not only boasts the highest academic profile in Vanderbilt history, it also took enormous strides on the field, in the arts, and in communities around the world – in all sorts of capacities. It is also worth noting that this admitted class is the most diverse in Vanderbilt history.
If you were offered a spot on our wait list, be sure to submit the online wait list reply form. Your continued engagement today and when contacted in the future will help us shape the remainder of the Class of 2017 over the next several weeks.
International students should receive their decisions via email on Tuesday, March 26 and we will release decisions over the phone beginning on April 2 for any applicant who failed to receive a decision by mail.
Finally, we'd like to say thank you to everyone for investing so much time and energy into getting to know Vanderbilt and, specifically, getting to know those of us who you've engaged in the Office of Undergraduate Admissions. We have enjoyed getting to know you and we know your futures are blindingly bright – this applies whether you'll be joining us next year or attending college elsewhere. Congratulations on your incredible accomplishments.
To those of you who were admitted, we welcome you to the Commodore community! Please visit the new Class of 2017 admitted student site to continue learning what your future at Vanderbilt holds. And we encourage you to use the #vu2017 hashtag on Twitter and Instagram to begin building relationships with your fellow 'Dores. Please also "like" the Class of 2017 Facebook page, where your peers admitted through Early Decision are waiting to meet you.