Know Your City: Germantown
Though we've said plenty about Nashville's rising star status on Facebook in recent weeks, it's been a hot minute since we explored one of its neighborhoods. Today we'll ameliorate this by heading into Germantown, a small but thriving pocket of the city just outside downtown and only three miles northeast of Vanderbilt. Here, and in neighboring Marathon Village, residents and students alike find a seemingly disproportionate amount of great food, music, and architecture, considering the area's modest size.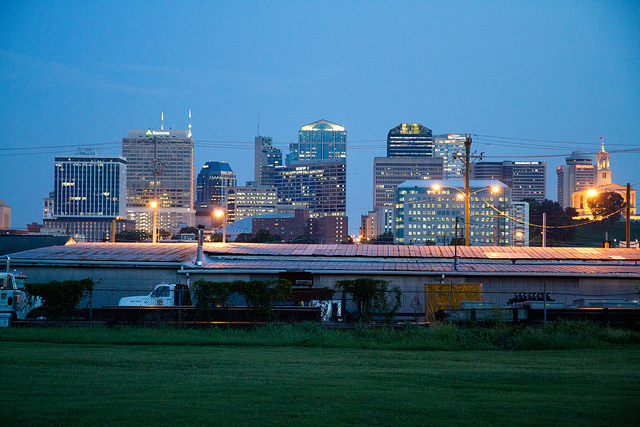 A quick history lesson: Like East Nashville, Germantown is one of (some would say the) oldest urban neighborhoods in Davidson County. Its roots trace as far back as the late-18th century, when James McGavock and his son David purchased the land and launched its development. The area blossomed in the 19th and early 20th centuries as corner shops and churches began to spring up alongside large industrial facilities that played a significant hand in Nashville's growth, only to experience a decline (not unlike many urban neighborhoods during the war years and for decades after) that wouldn't begin to reverse itself until the 1970s. Since then, the area has been the focus of a revitalization effort that has truly marked it as one of the most colorful boroughs of Music City.
Still with me? Perfect.
Current day Germantown is, well, probably not that much different than it was in its first heyday – which is a great thing. It means the area is almost (if not) entirely dominated by local business. It means that the homes and converted loft spaces lining its tree-lined streets embody the charm and individuality of the area. It means eating breakfast, lunch, and dinner at restaurants and cafes where the chef and his or her staff probably have Nashville roots, and support local farmers and artists in the food they serve and the trappings of their spaces. It also means that a bike will get you almost anywhere – to a concert at Marathon Music Works, say, or across the Shelby Street Pedestrian Bridge, where the Nashville skyline is positively intoxicating to take in at night.
But let's talk more about food. Because of the area's many delights, culinary prowess is arguably paramount. We're talking casual fine dining of the best sort at Germantown Café, where, if you're lucky enough, you might spot rock star Robert Plant or, well, soft rock star Bryan Adams getting nourished after a performance at the Ryman or a recording session. We're talking chef Tandy Wilson's City House, which serves incredible Italian fare in what feels like a laid back, modern Tuscan farm house. And one cannot visit Germantown without feasting family-style at Monell's, home to some of the best Southern cooking in the region. (Pro tip: You will need a cat nap afterward.) Then there are newcomers like Silo (start with the deviled eggs) and Rolf and Daughters, which occupies space in the 100-year old Werthan Factory building. New American food, cupcakes, a great Italian market, a tea house – the list goes on. Oh, and within walking distance is the Nashville Farmer's Market, which that ole' mare the Grey Lady has a crush on.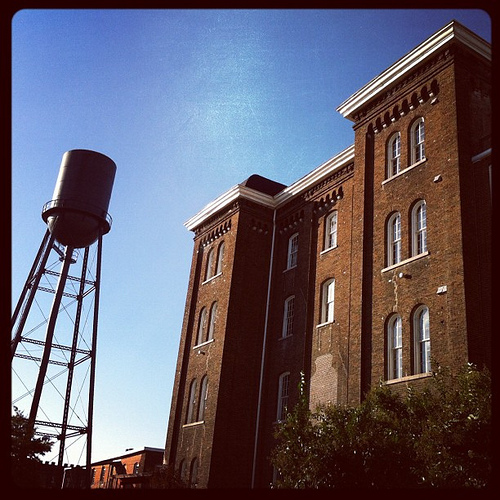 We also can't talk about this neighborhood without mentioning its annual Germantown Street Festival/Oktoberfest celebration, one of the longest running events of its type in Nashville. Featuring several stages of music, mounds of delicious food, a 5K Walk/Run (justifying consumption of said mounds), beverages paying tribute to the area's Bavarian roots, and plenty of games and face painting and clowns to keep the kids happy, this soiree hits at one of the prettiest times of year in Nashville, and is always well attended by folks from all over Davidson County.
Ultimately, though, by the time I publish this post there will be yet another Germantown business, green space, or restaurant to rave about, so it's best if you just take our word and pay us a visit soon.
Read more posts on Nashville neighborhoods.