2012 Road Show Recap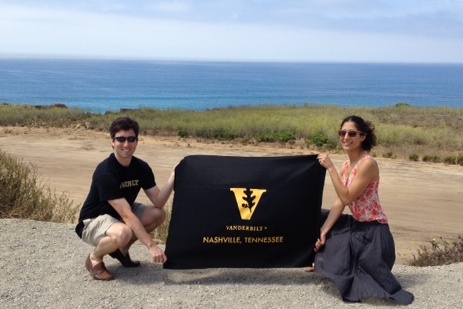 Saturday, August 18 marked a significant turning point for Vanderbilt, the Office of Undergraduate Admissions, and me as an admissions counselor.  At around 6:00 in the morning, a few of my colleagues and I joined hundreds of other students, faculty, and staff volunteers on The Martha Rivers Ingram Commons to help move the Class of 2016 into their residence halls.  In a truly symbolic representation of the never-ending admissions cycle, I left directly from The Ingram Commons to the airport to embark on my first trip of the new travel season, in search of the members of the Class of 2017.
This first trip was the 2012 Vanderbilt Road Show: Oklahoma and Texas Edition, and I travelled with my colleague Ricky Thrash, who recruits students in Missouri and Kansas.  One of the great things about the Road Shows is that we get the opportunity to visit with students and explore areas outside our assigned territories, which helps give us a broader perspective on the many different types of students and high schools that make up the Vanderbilt applicant pool.  While I did get to visit with my own students in Dallas, the remaining events in Oklahoma City, Houston, Austin, and San Antonio were new and exciting experiences for me.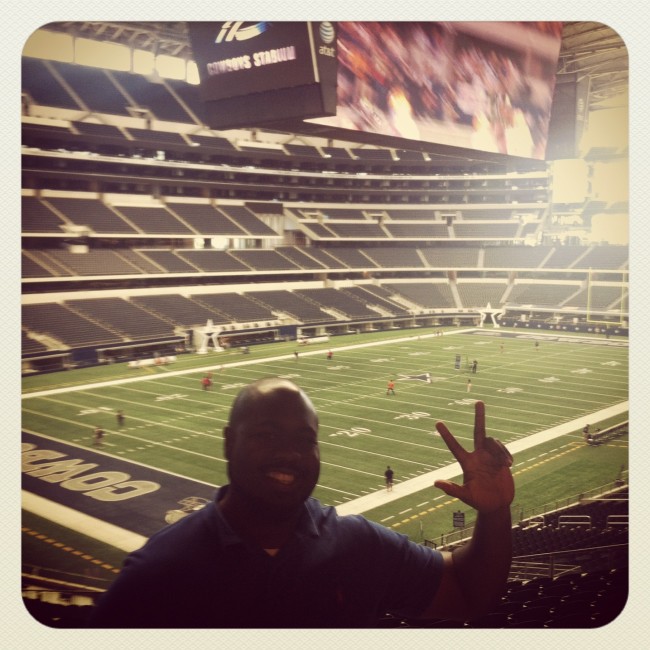 The events themselves ran much like the daily information sessions we provide on campus, but they took place at various places within each city – in high schools, community auditoriums, event spaces, chapels, etc.  Hosting these sessions in different regions around the country also allowed us to hear from Vanderbilt alumni and parents who live in those places, providing a different, straight-from-the-horse's-mouth perspective with a local flair that helped prospective students in each city connect more directly with the information they received.  From members of the Class of 2011 to the Class of 1975, alumni eagerly responded to requests for volunteers, and they demonstrated genuine enthusiasm when speaking about their own four years on campus. Working with and hearing from these alumni solidified the lasting impact of the Vanderbilt experience, both for myself and for students in the audience.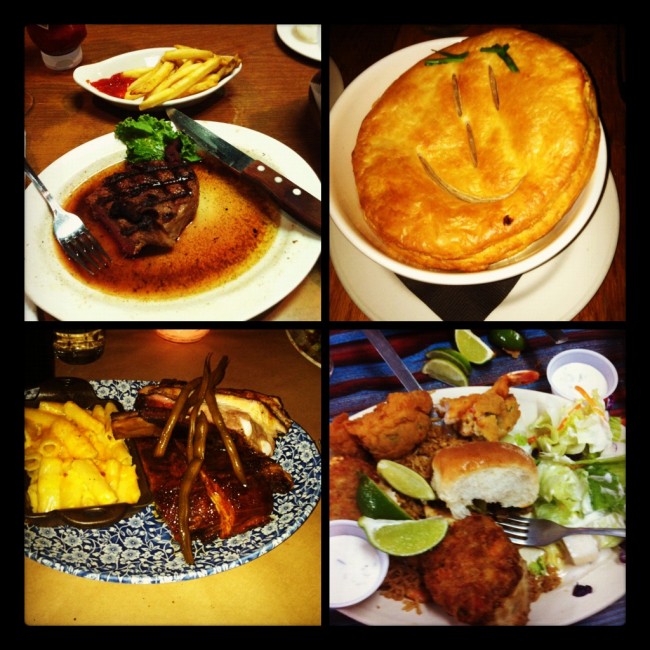 Travelling frequently for my job also allows me to explore different areas of the country.  Ricky and I took some time to explore each city we visited, hitting landmarks like the John F. Kennedy Memorial Plaza and the Dallas Cowboys' Stadium; wandering the campuses of the University of Oklahoma, Southern Methodist University, and Baylor University; and hunting down the most famous local eateries for some authentic and delicious cuisine.  (Note to the populations of Texas and Oklahoma: if you have had trouble finding any red meat in the last week or so, it is because we ate it all.)
These five cities were not the only ones that hosted Road Shows in 2012, of course – in fact, eighteen counselors travelled to over thirty cities during a span of six days to officially kick off the new recruitment cycle, and the Honolulu and Toledo events are still to come.  If you did not get the chance to attend a Vanderbilt Road Show, never fear!  We will be sending representatives all over the country in the coming months to attend college fairs, visit high schools, and host other events either on our own or with other colleges and universities.  Keep an eye on the travel page of the admissions website and an ear to the ground to find out when we are coming to your city.
Hope to see you soon!