The Class of 2012: A Common Advantage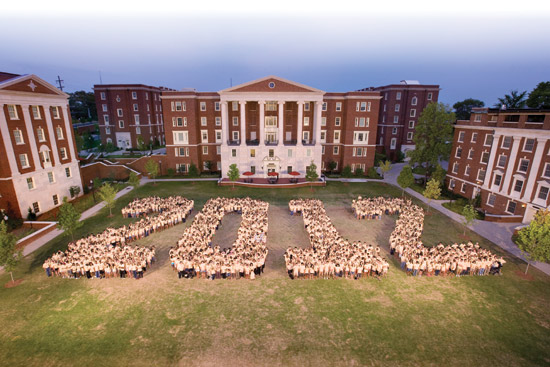 On August 16, 2008, Vanderbilt University changed forever.  This day did not involve championship rings, or Nobel peace prizes, or a big name concert; this is the day that the freshman class moved into The Martha Rivers Ingram Commons for the first time.  Up until this point, The Ingram Commons was a hypothetical experiment, a beautiful idea that represented the promise of what a truly residential college experience could be.  Over the last four years, however, this class of freshmen, and the classes that came after, have made this idea a reality.
Fast forward to May 11, 2012.  These same students have now completed their undergraduate careers.  They have witnessed the growth and development of The Ingram Commons experience that they helped initiate; the extensive renovation of The Jean and Alexander Heard library; the expansion of the university bookstore; the implementation of the undergraduate expanded aid program; appearances in two BCS bowl games, seven NCAA basketball tournaments, and one College World Series; countless on-campus speakers (Michael Moore, Mitt Romney, Kathryn Stockett) and performers (Flaming Lips, Sara Bareilles, Jay-Z); along with the trajectories of their own academic and professional journeys.
All of this begs the question: what's next?  It is one thing to hear the statistics we give in our information sessions and publications: 46% of the class of 2011 went straight into full-time employment, 34% entered graduate or professional school (64% to their top choice schools), and 20% into the military, volunteering, travelling, undecided, etc.  It is something else entirely to talk to these remarkable young men and women and hear exactly what they will be doing after walking across the stage and out the gates of the university.
Seven of our undergraduate seniors have been awarded Fulbright and Rotary scholarships to pursue various teaching, research, and study opportunities in Africa, Europe, and South America.  Sixty-one have been offered positions with Teach for America.  Nine students will be entering the military through our Army, Navy, or Air Force ROTC programs.  Among our graduating tour guides and student workers, we have very soon-to-be investment bankers, financial consultants, an advertising executive, dental student, future composer, Nashville police officer, Americorps volunteer, and the newest addition to the Saturday Night Life casting team. Many more will be pursuing graduate degrees at Vanderbilt and other top universities across the world.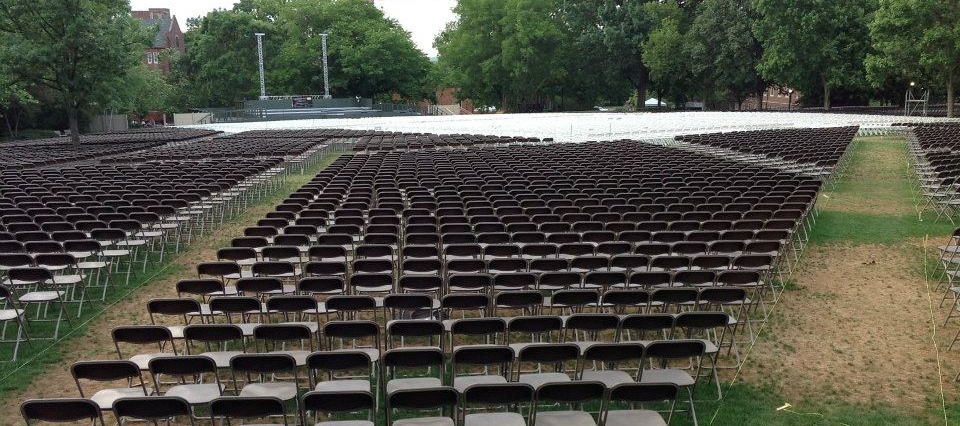 This is only a tiny glimpse into the first phase of our students' post-graduate lives.  The graduating class of 2012 will be joining a group of about 124,000 living alumni, which includes U.S. Senators, Attorney Generals, CEOs, Nobel Prize winners, Poet Laureates, renowned sports writers, Grammy-winning country artists, NFL players, and reality TV stars.  The students in this particular class, however, have something a little extra under their belts.  Their Vanderbilt experiences began at The Ingram Commons, where a sense of community and an atmosphere of ever-present learning permeated their undergraduate days from the very start.
For more stories on where members of the inaugural Ingram Commons class will be headed after graduation, check out the Vanderbilt View's "End of the Beginning."
From all of us in the Office of Undergraduate Admissions to the graduating class of 2012, thank you, and good luck!