Guest Blog: Vanderbilt Summer Academy
An Introduction
When we evaluate an application for admission at Vanderbilt, we look at every piece of information included in that student's file – and I mean everything.  We take into account the quantitative measures, like GPA and test scores and class rank, along with the intangible qualities, like commitment and leadership and perseverance.  One of the most compelling traits that a student can portray in his or her file, however, is what I like to call a thirst for knowledge.
Students with a true thirst for knowledge don't study because they want to ace the test; they don't read assigned novels because they are assigned; they don't finish the lab experiment so that the teacher will let them out early; they do these things because they genuinely want to learn more about the world around them.  Those students also don't want to wait two or three or four more years to get to college and truly dig into the meat of a subject matter – they want to learn it now.
Luckily for these students, Vanderbilt believes in fostering scholarship and discovery even before the undergraduate years, as evidenced by the Vanderbilt Programs for Talented Youth.  See the guest post below for more information on one of their many successful programs, the Vanderbilt Summer Academy.*
Note: Participation in VSA does not give future Vanderbilt applicants any advantage in the admissions process.
— Carolyn Pippen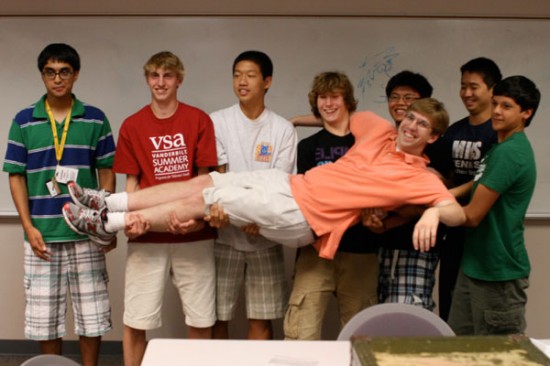 Guest Blog: Vanderbilt Summer Academy
Are you looking for something to do this summer? An opportunity to grow emotionally, academically, and socially while getting a taste of college life?
Have you considered Vanderbilt Summer Academy?
This summer, middle and high school students from across the country (and even overseas) will flock to The Martha Rivers Ingram Commons at Vanderbilt for one of three VSA sessions (or "Nerd Camps" as past VSA attendees affectionately have called them) . They will sleep in the dorms, eat in the dining hall, and take accelerated courses from experts across a variety of fields. These programs offer a fun way to learn new things, form friendships with students who have the same passions and interests as you, and give you a "sneak peek" into a college you might apply to later.
For a lot of kids, attending summer academic program like VSA is not a luxury. It is an essential part of their social, intellectual, and emotional development. Studies show that middle and high school students can reap lasting benefits from accelerated learning programs. Here are just a few of them:
• Gain confidence! Programs like VSA jam college or AP level courses into a short window. For many students, this will be the most challenging academic experience they have ever had to face, so their confidence can get rattled at first. But this is only temporary! They rise to the challenge and, often for the first time in their lives, realize the great things they are truly capable of.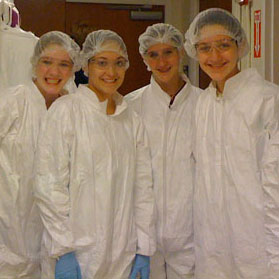 • See new possibilities! Research consistently shows that kids who attend "Nerd Camp" go on to take more AP courses in high school, and they apply to more competitive colleges.* Summer academics can help you.
• Find your passion! Before working as a Program Coordinator with PTY, I taught for five summers at VSA. One of my former students is actually returning this summer a VSA "proctor" (a residential counselor/chaperone). She chose to double-major in Russian and Political Science partly because of a book she read in my class. This sort of thing is fairly common. Students who attend accelerated academic programs are exposed to subjects and ideas they would not normally have access to in middle or high school. These experiences often give them a greater sense of which college major(s) and careers to pursue.
• Form lasting friendships! All kids need affirming peer groups. Studies show that students who love to learn thrive in the presence of peers with similar interests. Students at VSA enroll in classes they want to take, so a lot of them form instant connections with their classmates. That could be why many of our VSA students say this is one of the few places where they get to be themselves. VSA is something they look forward to all year long!
• Learn responsibility! Students who participate in programs like ours get to live a little like freshmen on a college campus. They take themselves to class, live temporarily with a roommate, and are responsible for their own learning. (They might even have to do laundry!) But good programs also make sure students are safe and fully supervised, so students get a taste of college life without the risk.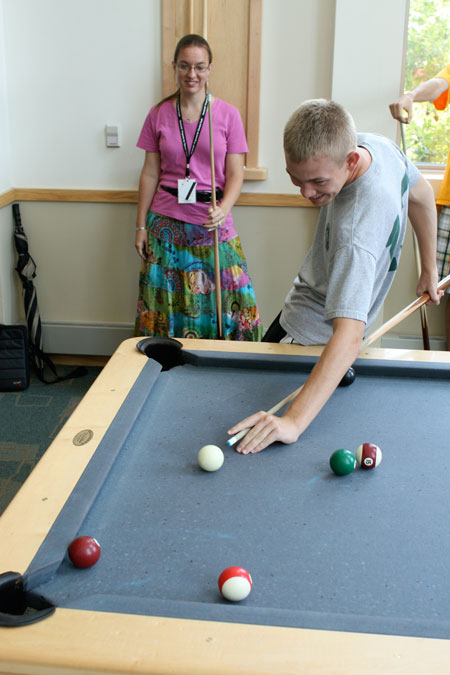 Like a college application, many programs have minimum score requirements to be accepted, but they also recognize that some extremely talented students just don't do well on standardized tests. At VSA, students can substitute a solid portfolio when test scores are not available. It costs money to house, feed, and teach students for weeks at a time, so, when money is an issue, many of our applicants receive some kind of financial assistance to attend VSA.
Not all programs are created equal. Your school counselor can help you find the one that's right for you. The National Association for Gifted Children offers some great resources for your parents as well. As you are making your decision, you might also ask yourself a few questions:
• Is this program run by a for-profit company or by the college?
• Are students supervised outside of class?
• Does the course offer credit (and will my school recognize it)?
• Are classes taught by college faculty or local school teachers?
Answers to these questions should not make the decision for you. Some programs emphasize accelerated learning, creative thinking, and intellectual risk taking, so they don't offer credit. Others stress doing school work throughout the year. Again, work with your school guidance counselor to find the best fit. Pick whichever one will give you or your child the best chance to be challenged, to take intellectual risks, to grow, and succeed in a safe and fun learning environment.
To learn a bit more about VSA, to see some of our students in action, and hear the best version of Crazy Train ever, check out the video below.
See what the latest research on youth talent development and accelerated learning by going to http://pty.vanderbilt.edu/research/.
For Further Reading
Tracy L. Cross, The Social and Emotional Lives of Gifted Kids: Understanding and Guiding Their Development (Waco: Prufrock Press, 2005).
A Parents Guide to Gifted Children, eds. James T. Webb, Janet L. Gore, et al (Scottsdale: Great Potential Press, 2007).
Serving Gifted Learners Beyond the Traditional Classroom, ed. Joyce L. VanTassel-Baska (Waco: Prufrock Press, 2007).
— David J. Dunn, PhD, Program Coordinator Vanderbilt Summer Academy
*Editor's note: While research shows that attending "Nerd Camp" can help boost a student's confidence in terms of what's needed to take a rigorous course load in high school, participation in a camp doesn't give students an edge in the application process, nor are we suggesting that students only apply to selective universities.