Introducing Your Heads of House
I was at a college fair last week when a parent came up to ask me about the size of Vanderbilt's student body.
"We have about 6,800 undergraduate students, plus another 6,000 or so students in our graduate programs," I replied.
"At a place like Vanderbilt," he began to ask knowingly, "they're going to be more focused on graduate students, right?"
Believe it or not, nothing could be further from the truth.  Vanderbilt is an institution that places a remarkable amount of emphasis on those four glorious years just after high school.  Whenever I encounter someone who doesn't quite believe that, I have one surefire rebuttal: The Martha Rivers Ingram Commons.
In 2008, Vanderbilt completed a $150 million project to enhance the living and learning experience of its first-year students through the implementation of The Ingram Commons.  Since then, students have spent their freshman year living in one of the ten designated houses on our Peabody campus.  This project aimed to solidify the benefits of a truly residential university experience, and one of its most crucial components was the selection of the ten Heads of House.
Who, you might ask, are the Heads of House?  These ten accomplished, renowned, and undeniably brave men and women are members of the Vanderbilt faculty who have elected to live full time in each of The Ingram Commons houses.  Faculty heads of house serve as academic resources and mentors to first-year students in their respective halls.  As if our 8:1 student to faculty ratio isn't enough, The Ingram Commons experience offers its students a chance to interact with these remarkable professors on an even deeper level than you might find in a classroom or office.
Last week, The Ingram Commons announced the addition of four new Heads of House who will be moving into the dorms before the 2012-2013 school year.  (If you were wondering, being placed as an HoH is not punishment for our faculty; in fact, these four candidates beat out 16 others in a competitive application and review process run by fellow faculty, staff, and current students.)  We would now like to introduce you to the men and women whom you might find walking down your residential house hallways in the near future*: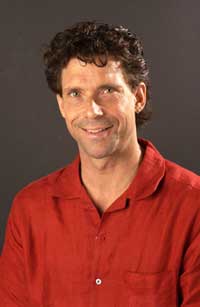 Robert Barsky is professor of French and Italian with a joint appointment to the Department of English. He teaches literature and focuses on immigration studies, linguistics and radicalism in American Jewish life. He is also founder and editor of AmeriQuests, a peer-reviewed e-journal devoted to writing and research about real and metaphorical quests toward "America." He will be joined at The Ingram Commons by his wife and their cats and he enjoys occasional visits from their three college-aged sons.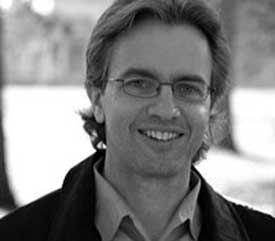 Kevin Leander is an Associate Professor in the Department of Teaching and Learning at Peabody College of Education and Human Development. His research interests include social media, youth identities, informal education, learning communities and new geographies of learning.  Dr. Leander is a former faculty VUceptor and currently serves as a Vanderbilt professor and undergraduate mentor. He will reside in The Ingram Commons with his three children.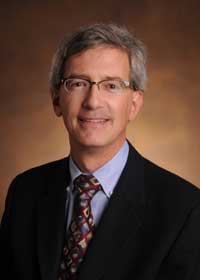 Roger Cone's impressive scholarly and professional resume speaks for itself: In addition to being elected to the National Academy of Sciences, he serves as Joe C. Davis Chair in Biomedical Science, Professor and Chairman of the Department of Molecular Physiology and Biophysics, and Director of the Vanderbilt Institute for Obesity and Metabolism. Professor Cone also brings experience as an elected public school board official and a commitment to opening people's minds, challenging them to do something different, introducing them to critical thinking and ensuring that college is fun. Cone will be joined at The Ingram Commons by his wife and their son.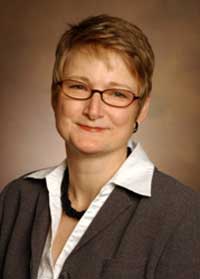 Cynthia Gadd's research interests include the development and evaluation of innovative approaches for biomedical informatics education and training to meet the needs of health care both in the United States and globally. She brings a great deal of experience mentoring students from the graduate to high school levels. Her husband is a local coordinator for Habitat for Humanity. They will be joined at the Ingram Commons by their dog, Fanny, and cat, Angus.

Greg Barz is an associate professor of ethnomusicology at the Blair School of Music, with joint appointments in anthropology and the Divinity School. He recently drew on his fieldwork in East Africa to produce a Grammy-nominated recording of the music of HIV positive women's groups with his research supported by the Fulbright African AIDS Research Program. This year, he completed a documentary film on the role of music in post-Genocide Rwanda, and he continues his field research on the role of hip hop and HIV/AIDS in South Africa and Lesotho.

Frank Dobson is director of the Bishop Joseph Johnson Black Cultural Center and his second novel, Rendered Invisible, was published in 2010. He has published both scholarly and creative work; his recent article, "Beyond Black Men as Breeders: White Men and the Commodity of Blackness," appeared in the Vanderbilt University journal, AmeriQuests. Dobson, who also teaches at Fisk University, is a playwright whose work has been presented nationally. He is currently at work on a screenplay.
Chalene Helmuth is a senior lecturer in the Department of Spanish and Portuguese. Originally from Costa Rica, she is the author of two books on contemporary Latin American literature and culture. She has designed study abroad programs in several Latin American countries, emphasizing service-learning and internship opportunities. Professor Helmuth serves as faculty director of Costa Rica VISAGE (Vanderbilt Initiative for Scholarship and Global Engagement), an innovative program that is open to first-year students. Professor Helmuth lives in The Ingram Commons with her partner, their daughter, and their dog, Chita.

Paul Lim teaches in the Divinity School and is an emerging authority on the theology and history of 17th-century English Protestantism. He has recently completed his second major book, Mystery Unveiled: The Crisis of the Trinity in Early Modern England, a work supported by grants from the Folger Shakespeare Library in Washington, D.C. and Vanderbilt University Research Scholars Grants.

Tiffany Ruby Patterson is an associate professor and acting director of the Program in African American and Diaspora Studies and associate professor of history and American studies. Her interest is in colonialism and anti-colonial movements, migrations, social history of gender and color, and the moral imaginations of intellectuals in the African Diaspora. She collaborated on the development of a first-year seminar studying the black experience in twentieth-century France and is the author of Zora Neale Hurston and a History of Southern Life.  She is passionately interested in social justice and discussing the problems confronting our modern and complicated world.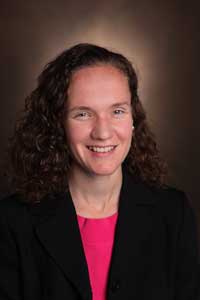 Kyla Terhune is an assistant professor of surgery and anesthesiology at Vanderbilt University Medical Center. In addition to the clinical responsibilities of being a general surgeon, Dr. Terhune serves as associate program director for the general surgery residency. She has won teaching awards from medical students, surgery residents, and at the national level.  She is joined by her husband and their two children.
These faculty Heads of House are just ten of the many professors, lecturers, deans, and leaders whom you will encounter during your years at Vanderbilt.  They will serve as teachers, advisors, mentors, and companions as you embark on your powerful intellectual and personal journey as a Commodore.  Over the course of their remarkable careers, they have completed research, written novels, won national and international awards, performed surgeries, and seen the world; now they want to exchange life experiences with you.  At Vanderbilt, that exchange might just be as simple as standing up from your desk, walking down the hall, and knocking on the door.
*Faculty bio and photo sources: MyVU and The Martha Rivers Ingram Commons website.