I'm on the Wait List! Now What?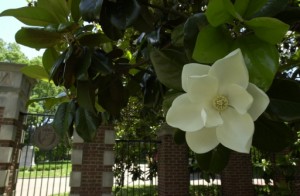 For those of you offered a spot on Vanderbilt's wait list, we want to make it clear that this offer is a testament to our belief that you would, in fact, be a valuable and successful addition to the Class of 2016. Because we enroll only 1,600 freshman students, we routinely under-admit with the full intention of taking students from our wait list after the May 1 matriculation fee deadline.  A wait list offer is our way of letting you know that we may be able to admit you, and that we would most definitely be thrilled if you ultimately become a Commodore.
If you have been offered a spot on the wait list and are still interested in attending Vanderbilt, it is extremely important that you submit the online Wait List Response Form accepting your spot. Also, be sure to respond to each of the periodic emails you receive from our office asking if you would like to continue to be active on the wait list, so that we are aware of your continued interest.
Now that you're on the wait list, you may be asking yourself about your chances of being admitted from this point forward.  While we can't tell you how many students are on the wait list right now – if nothing else, the number would change by the time this is published – we can tell you that over the past 4 years, on average, 9.5% of the incoming class has been composed of students admitted from the wait list.
The next question everyone wants to know: Where am I on the list?  As places in the class open up and we begin admitting students to the four schools, we will be pulling our wait-listed applicants using the same holistic review process we used in the initial evaluation, taking into account high school achievement, standardized test scores, extracurricular involvement, and those wonderful intangibles that come through in your essays and recommendations. And, as stated above, your demonstrated interest may also be used in our review process.
While we do not require you to submit new information during this process, we certainly allow it.  Feel free to send new test scores, new grades, new activities, new leadership positions, or new letters, but make sure to focus on that key word: new.  Sending additional materials for the sake of sending additional materials will not give you a leg up at this or any point.
We will likely begin making offers to our wait-listed students in the first week of May.  Because this is after the national candidate reply date, we strongly encourage you to deposit at another school to ensure that you have a college home for next year.  We will continue to make offers until the freshman class is completely filled, which may occur within the month or into the summer, depending on a variety of factors.
If you are offered admission from the wait list, you will receive a phone call from one of our officers, who, besides congratulating you, will inform you of how much time you have to make your final decision about whether or not you will attend Vanderbilt. Moreover, a financial aid package will begin making its way toward your house within one business day. Remember that students who are admitted and who have applied for need-based financial aid will receive a financial aid package that meets 100% of their families' demonstrated need, completely loan free.
To be sure, not everyone who is offered a spot on the wait list will choose to remain active on the list.  Many wait-listed students have received offers from other universities that they will be accepting.  If that describes you, we wish you the best of luck in your educational endeavors! (We'd appreciate it if you would respond to our wait list offer with a "no" and let us know where you will be attending college next year.)
We understand that after waiting patiently for three months to receive your decision, it may be frustrating to hear the words "please wait some more."  I hope, however, that you receive this offer in the spirit of achievement with which it was sent and that you continue to work with us as we make a few final adjustments to this truly ground-breaking Class of 2016.