Introducing New Blogger Sarah Dalton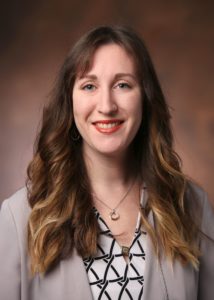 Hi, I'm Sarah Dalton, the new communications coordinator in the Office of Undergraduate Admissions! Before joining the OUA team, I was the publications coordinator for the Ph.D. program in law and economics at Vanderbilt Law School. I'm looking forward to contributing to the Vandy Admissions Blog!
Like many Vanderbilt students, I moved to Nashville after graduating from high school to pursue my bachelor's degree. In the summer of 2010, I packed up my parents' truck and left my hometown of Cleveland, Ohio, to begin a new chapter at Belmont University, right up the road from Vanderbilt. I loved living in Nashville so much that I decided to make it my permanent home — Nashville is truly a big city with a small-town heart.
While my college choice was the perfect academic and social fit for me, I have loved getting to know Vanderbilt over the past four years, and it's so exciting to see incoming students experience the same sense of belonging at Vanderbilt that I felt on my own college move-in day.
Usually in my free time, I would be visiting my regular hangouts — catching a concert at Mercy Lounge, seeing a live comedy show at Zanies, and getting my daily coffee fix at Bongo Java. However, during this time of social distancing, my inner English major is loving the opportunity to crack open all of the books I've bought from McKay's over the years but haven't had time to read. This time has also shown the resilience of the Nashville creative community as artists and musicians find new ways to keep us entertained, like this video from my favorite local songwriter, Jason Isbell.
I hope you are all staying safe and healthy with your families as you explore your college options and learn more about Vanderbilt. Anchor Down!