Spotlight on the Arts at Vanderbilt
I am often amazed at the wide range of interests and involvement I see in Vanderbilt students. Econ majors who are into theatre, musicians who love to code, engineers who sing a capella — you see these kinds of interesting combinations all over the place at Vanderbilt. For many students, a passion for the arts is an important part of their lives, and one they want to continue to foster at Vanderbilt.  Today we're going to shine a spotlight on the arts at Vanderbilt!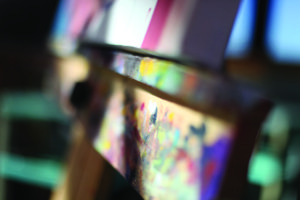 The university features more than 430 student organizations, and currently 78 organizations that fall into the arts categories of visual arts, singing, music, performing arts, and dance. These include student groups such as the Bhangradores, Commodore Orchestra, Tap That!, Tongue 'n' Cheek, Juggling and Performance Art Club, and many more. You can explore these organizations through Anchor Link, Vanderbilt's student organization portal.
The arts are also supported through the Office of Arts and Campus Events (ACE), which includes 4 major arts programming committees: Rhythm and Roots Performance Company, Sarratt Arts Studios, Vanderbilt Dance Program, and Vanderbilt Performing Arts Council. These four committees are tasked with sponsoring art programs that "promote education, artistic development, cultural enrichment, and intellectual growth for the Vanderbilt and Nashville communities." For example, the Vanderbilt Performance Arts Council sponsors an annual a cappella showcase called A Cappella Arch, which includes a number of Vanderbilt a capella groups including Harmonic Notion, the Melodores, Voce A Cappella, and more! All of these groups also put on yearly concerts that are open to the Vanderbilt student body and Nashville community.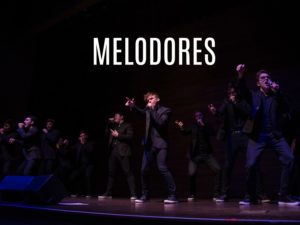 The visual arts are well-represented at Vanderbilt as well! The Vanderbilt Sarratt Art Studios is a non-credit program open to students, faculty, staff, and other Nashville community members. The studio offers a limited number of art classes taught by some of Nashville's finest artists for a fee which includes tuition and the materials costs. This year's classes include pottery, print making, oil painting, and digital photography. The Vanderbilt University Fine Arts Gallery is a space on campus that features rotating exhibitions of "Eastern and Western art, from antiquity through old master traditions, and continuing through modern and contemporary art practices of the twentieth and twenty-first centuries." Recent exhibits include Then & Now: Five Centuries of Woodcuts and FAMOUS! (and not-so-famous): Polaroids by Andy Warhol.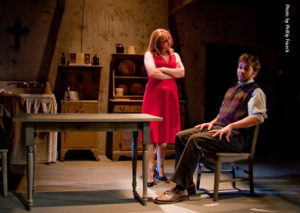 The Vanderbilt Theater is another opportunity for creative expression! All registered students are welcome to audition, even if you are not a theater major or minor. Students are invited to participate in every aspect of theatre, from crew for scenery and lighting to makeup and costume. The 2018-2019 season includes The Language Archive by Julia Cho, Neighborhood 3: Requisition of Doom by Jennifer Haley, Twelfth Night by William Shakespeare, and The Suppliants by Aeschylus.
Of course, a discussion of the arts at Vanderbilt wouldn't be complete without talking about music. Nashville is Music City, after all. In addition to the diverse off-campus music scene in Nashville, which ranges from the Ryman Auditorium to Exit/In to Marathon Music Works, Vanderbilt students enjoy world-class music offerings right on campus thanks to the Blair School of Music. Events at Blair feature performances by students, faculty, and visiting artists, including ensemble performances by the Blair String Quartet, the Vanderbilt Opera Theatre, and the Blair Big Band. Students who aren't music majors can also pursue musical opportunities at Blair by adding a second major or a minor in music, taking private or group lessons, or enrolling in music courses designed specifically for non-majors. Outside of Blair, VU students can look forward to the annual Rites of Spring music festival and Commodore Quake concert, which have brought artists such as Kendrick Lamar, Migos, The Band Perry, the Shins, Gucci Mane, and more to campus.
No matter what your creative interest — whether you're on stage or in the audience, picking up a brush or visiting the gallery as a spectator — the arts at Vanderbilt are open for all!