Making the Most of the Undergraduate Catalog
What's black and white, 396 pages long and full of good information?! The Vanderbilt University Undergraduate Catalog!
Whether I'm out on the road or back in the office here in Nashville, I am often asked questions about specific majors or courses. While I certainly do my best to answer them, I often find myself directing students to our catalog.
Let's start from the beginning—the table of contents. Our majors and classes are sorted by the school they fall under. So if you know you want to see what options there are for engineers it would be a good idea to start on page 275. It's especially helpful if you are looking for a course on a particular subject, or want to compare two different majors.
The catalog outlines every major offered at Vanderbilt, with course listings and descriptions. You can read through the catalog as a whole or search for something specific. It's interesting to explore the breadth and depth of courses available at Vanderbilt. For example, just flipping through the catalog you'll find courses like:
ASIA 2607 – Self and Society in Pre-modern Chinese Literature
ECON 2350 – Health Care Policy
BSCI 3243 – Genetics of Disease
CMA 2400 – History of World Cinema
EES 1080 – Earth and Atmosphere
MUSL 2150 – Music, Identity, and Diversity
CHBE 2200 – Chemical Engineering Thermodynamics
HOD 1250 – Applied Human Development
PSY-PC 2560 – Theories of Developmental Psychology in Practice
EDUC 2160 – Cultural Diversity in American Education
The course catalog is more than just a listing of courses! Two areas that are often overlooked are Special Programs for Undergraduates and Life at Vanderbilt.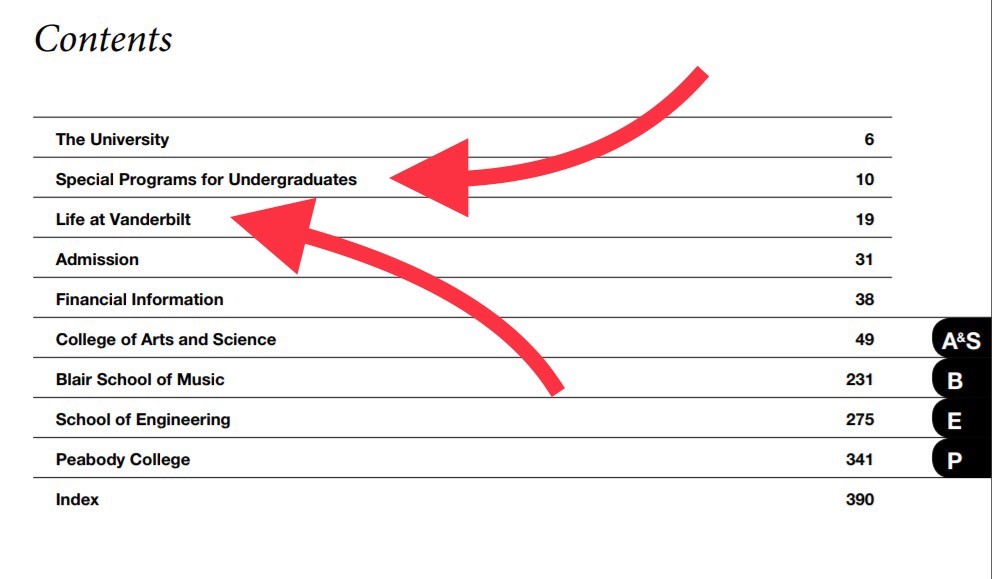 Special Programs details many of the specific opportunities available to undergraduate students to build on their major inside and outside the classroom, and explore the next steps in their education! You can find information on:
Immersion (p. 10)
Study Abroad (p. 10)
Preparation for Careers in the Health Professions (p. 11)
Preparation for other Professional Careers (Architecture, Law, Journalism & Teacher Licensure) (p. 12)
The Undergraduate Business Minor (p. 12)
Interdisciplinary Centers and Research groups (p. 18)
ROTC/Officer Education Programs (p. 14)

ROTC Cadets Placed 1st in the Task Force Ranger Challenge
Life at Vanderbilt is as all-encompassing as the title sounds. This is a catch-all for the ins and outs of life on campus. Here are some of the resources available to make sure you are feeling your best and getting any help you might need! In addition to a description, each section includes contact information and a link to their website! Some highlights are: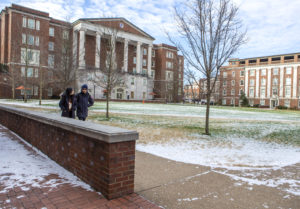 The Ingram Commons and the First-year Experience (p. 19)
Eating on Campus (p. 21)
Career Center (p. 23)
Counseling and Advisory Services (p. 22)
Student Care Network (p. 23)
Office of LGBTQI Life (p. 26)
Parking Policies (p. 27)
The course catalog is one of many tools available to students to get the most out of their Vanderbilt experience! It's the perfect starting point for asking questions to current students, faculty, and other listed contacts. What's your favorite course you found in the catalog? Tell me below!