Class of 2018 – Student Spotlight
As commencement season comes to a close, we would like to highlight some extraordinary Commodores on their accomplishments at Vanderbilt. Check out these amazing grads: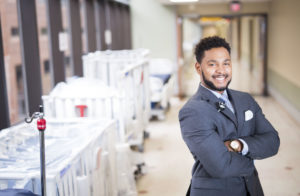 Name: Jalen Dansby
Hometown: Houston, TX
Jalen's Vanderbilt career as a Chancellor's Scholar was nothing short of impressive, having majored in Medicine, Health and Society; leading organizations such as Minority Association of Pre-Medical Students and Vanderbilt Student Volunteers for Science; and even playing football for the Commodores as a freshman. His experiences at Vanderbilt have instilled a sense of leadership and collaboration in his daily life. With inspiration from his nurse practitioner mother and 10 acceptance letters from the country's top medical schools at his disposal, Jalen's dream of becoming a doctor will soon be realized.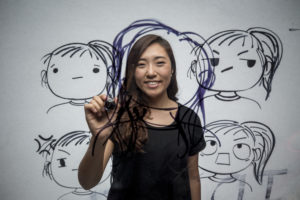 Name: Elizabeth Lee
Hometown: Louisville, KY
Elizabeth's contributions both as a mechanical engineering major and creator of the "Existing Quietly Living Loudly" web comic reflect the flexibility of Vanderbilt's curriculum and student body diversity. Motivated by an Asian American literature course, her comic was designed as a platform to address identity, race, and gender issues. She found her fit at Vanderbilt by learning to embrace her own identity and joining the Asian American Christian Fellowship. Elizabeth will start off her career as an engineer in the San Francisco Bay area.
Name: Alexandra Doten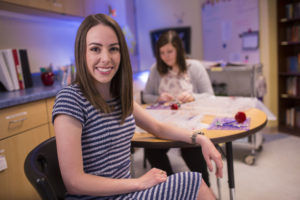 Hometown: Boston, MA
Beyond the curriculum of her human and organizational development major, Alexandra spent two summers working at NASA after a rough start in her freshman astronomy class. Her hard work in that class brought about a new passion in her life. Her vision of combining the space field and doing public outreach is now realized as she created an education outreach program at Monroe Carrell Jr. Children's Hospital at Vanderbilt, which provides hands-on engineering curriculum for young patients. During her time at Vanderbilt, Alexandra was the editor-in-chief of the Vanderbilt Political Review and enjoyed her time learning in a wide range of courses.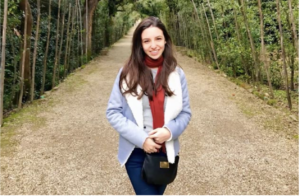 Name: Sasha Pines
Hometown: San Diego, CA
Together with her love for entrepreneurship and drive to change lives, an economics major with a business minor, Sasha founded Vanderbilt's first Women in Business organization. The goal of this organization is to connect women who are interested in pursuing a career in business and providing them with the necessary tools for success. One such initiative is connecting members with women from the Vanderbilt Own Graduate School of Management through the mentorship program. Others include speaker series, recruiting events, and a "women to watch" educational series. Sasha participated in the Owen School's Accelerator Summer Business Institute during her time at Vanderbilt.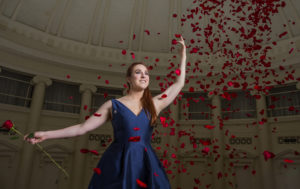 Name: Samantha Long
Hometown: Johnston, IA
Samantha elected to major in musical arts (voice) motivated by her true passion for singing and minor in Russian as a result of her service work in Russia as the recipient of a Nichols Humanitarian Fund grant. Her love for singing and performing have awarded her opportunities to perform in Vanderbilt Opera Theatre every year as a student, which included roles in Leonard Bernstein's Mass, Mark Adamo's Little Women, and Mozart's Marriage of Figaro. She has even showcased her talent internationally by performing in Czech Republic and France. Samantha will continue studying music through the master of music in vocal performance program at Rice University's Shepherd School of Music.
Click here to read more Class of 2018 student highlights. Congratulations to all of the graduates in the Vanderbilt Class of 2018!