Transfer Admissions Update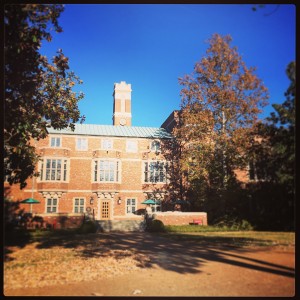 Last week, we released our first round of transfer decisions – congratulations to our newest admitted Commodores! Transfer applications have increased this year, and our applicant pool is full of impressive students. Your stories, backgrounds, academic abilities, and your fit for the Vanderbilt community clearly stood out to us during the application review process.
While this was our largest single release of transfer decisions in recent memory, we anticipate making another round of decisions that will be released in a few weeks. If you haven't heard from us yet, don't worry—we are still reviewing your application! As is the case each year with the transfer class at Vanderbilt, we expect to complete our process by mid-summer.
For those of you who did not receive an offer of admission from us, thank you for considering Vanderbilt as a transfer destination. We really enjoy getting to know applicants through our holistic review process and it's always difficult when we have to decline admission to highly talented applicants. Our team sincerely wishes you the best as you make other plans for school next year.
Financial Aid
Admitted students who applied for financial aid may review their award information via their MyAppVU portals. If you have questions about your financial aid award, please contact the Office of Student Financial Aid and Scholarships at 1-800-288-0204 or finaid@vanderbilt.edu.
Transfer Credits
For those of you waiting to hear about transfer credit, you can expect an email from the Office of the University Registrar within the next few days. That email will provide a baseline estimation of the number of credits you should receive upon transferring to Vanderbilt. Should you have questions in the meantime, visit https://registrar.vanderbilt.edu/transfer-credit.php.
Students on the Waitlist
If you've been placed on our transfer waitlist, please read the waitlist information sheet included on your MyAppVU portal. We'll continue to monitor the space we have available in the entering class and reach out periodically to communicate with you via email. Be sure to look for those emails (and check your spam folder). If you have not already done so, we advise you to submit the mid-year report from your current institution so we can have an up-to-date report of your grades.