Hidden Gems of Nashville
Nashville is a city that is ever growing! I first moved to Nashville in 2010 as a first year student at Vanderbilt and in the last 8 years, the city has transformed into one of the top hot spots to visit. As a college student, this is really exciting as there is always something new to do, new restaurant to try, or new experience to have. However, there are also places that may not be found on the Top 10 Lists, but are just as good, if not better than the well-known spots. Here are some of the hidden gems of Nashville you should include when you plan your visit:
Bobbie's Dairy Dip
I love a fancy scoop of ice cream just as much as the next admissions counselor, however there is something classic about Bobbie's Dairy Dip. When you walk up to the window, you can't help but feel like you have been transported back in time. I truly believe that they have the best chocolate dipped ice cream cone in Nashville! And who doesn't like a place where you can get an amazing scoop of ice cream, but also some of the best sweet potato fries in the city!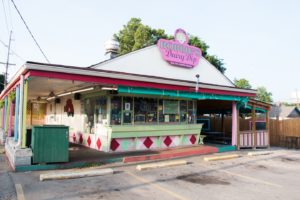 Shelby Park
It comes as a surprise to a lot of students and families that Nashville has a robust park scene. While in a lot of ways we are an urban city and an urban campus, there are plenty of places across town where students can see a little green. The two most well-known parks to escape to are Percy Warner and Radnor Lake. While both are beautiful, Shelby Park in East Nashville is of note as well! Bordering the Cumberland River, this park has just about everything: great walking trails, picnic areas, ball fields, a disc golf course, and a skate park. Being in East Nashville, the park is only about 15 minutes away from campus!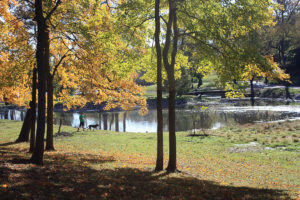 8th and Roast
If you like coffee as much as I do, you'll be thrilled to know that Nashville has a very robust coffee shop scene, and each place has its own special drink and vibe. 8th and Roast is about a 5 minute drive away from campus in Berry Hill. You feel at home as soon as you step foot into the shop, and with a range of different seating options, it is perfect for studying alone or group projects. I would recommend a latte with one of their seasonal house-made syrups, the quiche Lorraine, and a blueberry scone!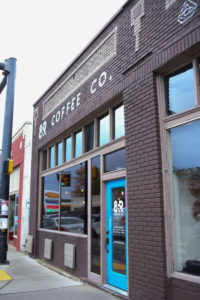 Nashville will continue to grow and change, and restaurants and hot spots will come and go, but the local places are here to stay. Hopefully the next time you are in the city, you will visit these places or find your own hidden gems of Nashville!