Happy Holidays from OUA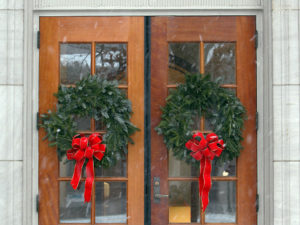 Happy Holidays from OUA!
With the start of Vanderbilt's winter break, our hours and our response time on calls and emails will be a little different than usual. Here are the details:
Holiday Office Hours
While the University is officially closed for winter break from Friday, December 22 to Tuesday, January 2, the Office of Undergraduate Admissions will offer limited open hours:
Wednesday, December 27  — Open 9:00 a.m. – 1:00 p.m.
Thursday, December 28  — Open 9:00 a.m. – 1:00 p.m.
Friday, December 29  — Open 9:00 a.m. – 1:00 p.m.
Important Contact Information
To check your application status, including whether we have received required application materials, log in to your MyAppVU
Visit our Daily Information Session section to register for a campus visit and tour.
Visit our Black & Gold Days page to register or to learn more.
To apply for admission, visit our Application QuickGuide.
Email admissions@vanderbilt.edu to cancel a scheduled visit, or to ask general questions.
Contact your admissions counselor with any detailed requests related to your application.
For interview-related questions or concerns, email our CoRPs interviewing team at CoRPs@vanderbilt.edu or call (615)343-8286.
From all of us at the OUA, Happy Holidays!