Facebook Live Q&A with the Directors of Admissions and Financial Aid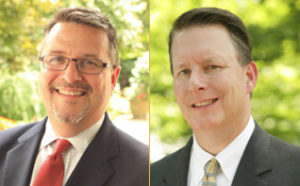 "What do you look for in a college essay?
"How do outside scholarships affect my financial aid"
"How do I know if Early Decision is right for me?"
Submit a Question!
It's time to get answers to your admissions and financial aid questions! This Friday, October 20, at 4:00 p.m. Central Time, Director of Undergraduate Admissions, John Gaines, and Director of Student Financial Aid and Scholarships, Brent Tener, will hold a Q&A on Facebook Live. Follow Vanderbilt Admissions on Facebook to watch!
We encourage you to submit a question for the Q&A via this form. Questions can be submitted anonymously, so let us know the questions you really want to hear answered!