What We Did on Your Summer Vacation!
Ah, sweet summertime. For me, thinking about summer conjures up the smell of sunscreen, the taste of PreVU salmon on The Commons, the warmth of the hot Nashville sun, and of course, travel! While summertime may be a break for some, at the Office of Undergraduate Admissions it's a time when we continue to hit the road to spread the word about Vanderbilt in addition to welcoming thousands of visitors to our beautiful campus.
The summer kicked off with a bang as the Predators brought the Stanley Cup Finals to Nashville. It was an exciting run (that would have been even more exciting if we had won it all), and it's safe to say Nashville is officially a hockey town!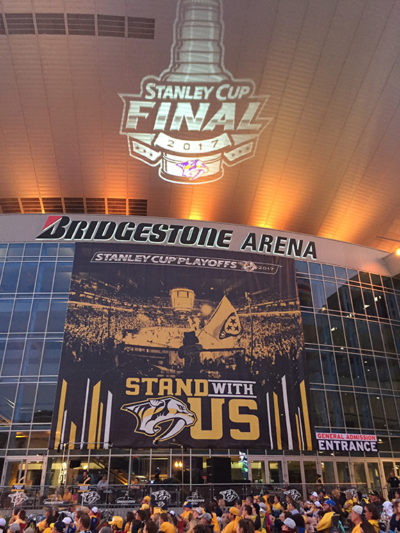 One of our signature programs in the summer time is the Vanderbilt Road Show, where two admissions officers will hit the road together to present in five cities over the course of five days. Pairs of admissions officers travel all across the country on these trips.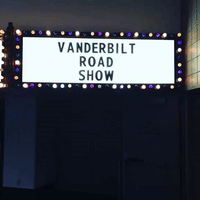 On my Road Show swings I headed to New Orleans, Jackson, Little Rock, Mobile, Lexington, Louisville, Indianapolis, Chattanooga, and Knoxville. It was a series of trips I lovingly called the "Tour du Carbs"…you can only imagine how many delicious treats I consumed. Overall, Vanderbilt admissions officers visited 42 states, one US Territory, and one additional country through Road Shows over the course of the summer. This was a great chance to check out the local sights, including the Old State House in Little Rock, AR.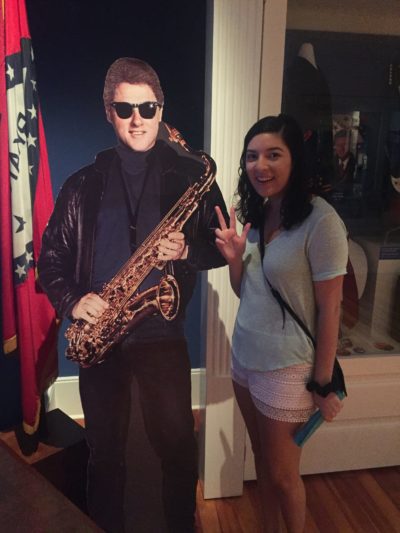 We also hosted 12 PreVU events over the course of June and July.  PreVU is a great chance for rising seniors to learn more about Vanderbilt, and a great chance for us in OUA to sample the delicacies of The Commons Dining Hall while chatting with prospective students. We have some very talented cooks here!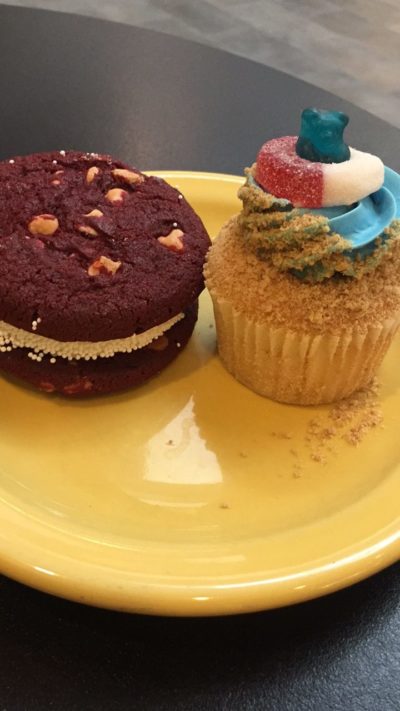 We also had a once-in-a-lifetime event in Nashville: the Total Solar Eclipse! We took a few minutes out of our day Monday, August 21 to join our fellow Nashvillians and thousands of visitors, watching as the sky became dark. Of course, we sported very high-fashion eye-wear as well.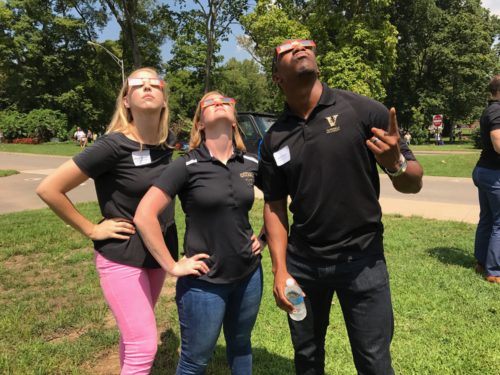 Finally, we wrapped up the summer with our furry friends. We hosted the first-ever Yappy Hour with the dogs of OUA. Some dogs were more excited than others to be there.
Our travels and visit opportunities will continue this fall. I hope your summer was as fun and fulfilling as ours, and that we get the chance to see you soon! Best of luck on a new school year!