Holiday Updates from OUA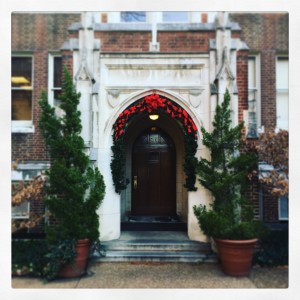 Happy Holidays from OUA!
With the holiday season upon us, our hours and our response time on calls and emails will be a little different than usual. Here's what you need to know.
Holiday Office Hours
While the University is officially closed for Winter Break from Friday, December 23 to Tuesday, January 3, the Office of Undergraduate Admissions will offer limited open hours:
Tuesday, December 27  — Open 9:00 a.m. – 2:00 p.m.
Wednesday, December 28  — Open 9:00 a.m. – 2:00 p.m.
Thursday, December 29  — Open 9:00 a.m. – 2:00 p.m.
Friday, December 30  — Open 9:00 a.m. – 2:00 p.m.
Daily information sessions and campus tours on these days have limited availability as of now. Check our registration page for the current status and details.
Important Contact Information
For general inquiries, contact our office at 1-800-288-0432 or via email at admissions@vanderbilt.edu.
To check for receipt of application materials, log in to your MyAppVU account.
If you need technical assistance with your MyAppVU account (including newly admitted EDI students who need help with online deposit payments), email myappvu@vanderbilt.edu.
Contact your Admissions Counselor with any detailed requests related to your application.
For interview-related questions or concerns, email our CoRPs interviewing team at CoRPs@vanderbilt.edu or call (615)343-8286.
If you've finished your application already and have free time on your break, check out the 'Dores in the Independence Bowl!
From all of us at the OUA, Happy Holidays and Go 'Dores!