Fall #Vandygram Photos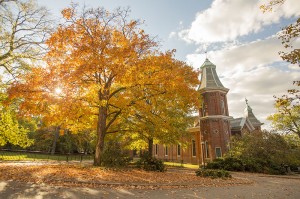 Vanderbilt's campus is a beautiful setting 365 days a year. Each fall campus puts on a particularly special show, however, when the leaves change color and the 330 park-like acres transform into the platonic ideal of autumn. We try to capture that beauty, to the extent one can, through the photos on our Vanderbilt Admissions Instagram account. To get the full experience, you'll have to visit — and you should, Nashville is Travel + Leisure's Destination of the Year!
Our campus photos, or #Vandygrams, are just the tip of the iceberg. In fact, we have more wonderful fall campus photos than we can share on Instagram, so we're sharing them here on the blog. (Kudos to Cici Zhang, current undergraduate student worker and photographer extraordinaire, for contributing many of these beautiful images.) Enjoy!