Happy Halloween from OUA
A scary admissions story … it was a dark and stormy Halloween night, and the prospective student had forgotten all about the Early Decision I deadline lurking just ahead on November 1!
Ok, sorry — here at the Vanderbilt Admissions Blog we are anything but scary. We're here to help you though the admissions process with posts like How, When, and Why to Contact Your Admissions Counselor, 5 Application Tips, and many more.  Not to mention that if you follow OUA on Facebook, you'll never miss a deadline because of our helpful reminder posts.
We are much more for treats than for tricks here at Vanderbilt Admissions, and our Tour Guides really get into the spirit of Halloween. For their annual Tour-or-Treat, they give their October 31 campus tours in costume, and tour groups even make trick-or-treat stops at a couple of campus locations, like Central Library. Here are the guides from this morning's tour groups, dressed in their costumes: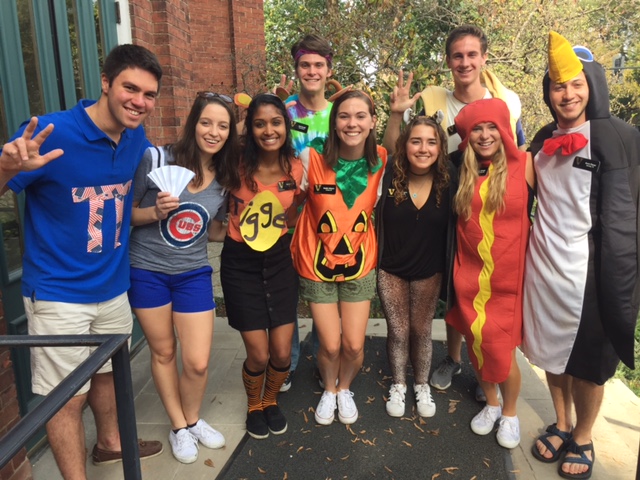 We hope you have a fun, safe, and stress-free Halloween.