Introducing New Blogger Keldrick L. Stephens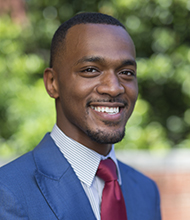 Hello, world! My name is Keldrick L. Stephens and I am truly ecstatic to join the Office of Admissions team as an admissions counselor and contributor to the OUA Admissions Blog—I sincerely hope that you can sense my enthusiasm! I look forward to sharing any additional knowledge and valuable insight on the admissions process. This is a vital season for you. I want to ensure that you have the smoothest transition possible and adequate access to various essential resources.
I grew up in Decatur, GA, roughly 30 minutes from the Hollywood of the South, Atlanta. I am a proud alumnus of Tuskegee University where I studied Political Science. While at Tuskegee, I participated in University Ambassadors (tour guides), Freshmen Orientation, and the Political Science Student Association. Upon graduation, I began my exploration in higher education at Morehouse College as an admissions counselor for two years. Fortunately, I have made my way to Nashville to work at Vanderbilt University—such an awesome institution! I will assist students in the states of Illinois (excluding Chicago), Kansas, and Missouri. In addition, within the office, I will assist our AmbassaDores (tour guides), ACCESS program, alumni recruitment efforts, and Vandy Fan for A Day.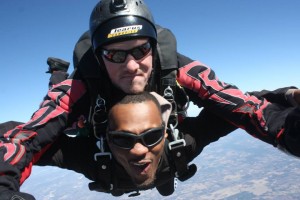 Truth be told, education is a strong passion for me. Let's just say, when individuals encounter my mom, the THIRD embarrassing story that she reveals is how I cried when I received my first "B"—a "B"! Clearly, I loved going to school, and I loved the college application process. While being considered a first-generation college graduate, I find it my duty to ensure quality service to all students and that they understand the value of receiving a college education. I guess that you can say, I absolutely love my job!
Believe it or not, the pursuit of higher education will open your eyes to a world of opportunities. You will meet several individuals and absorb interesting concepts that will propel you as a dynamic change-agent in society. Needless to say, you do not want to miss out on this fascinating opportunity to join the Vanderbilt community.
If I can be of any assistance, please let me know. I am here to willingly serve; it is my heart's desire to see you succeed…at Vanderbilt!
#AnchorDown