Road Shows Bring VU to You
This summer, we're bringing Vanderbilt to you with the Vanderbilt Road Show! Our admissions counselors will hit the road to nearly 25 cities for the first leg of the tour this June. Then in late July and August we'll head out to visit even more cities.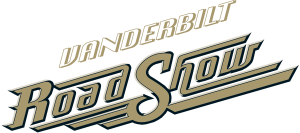 Vanderbilt Road Shows are a great way for you to learn more about VU and the college admissions process. These 90-minute events feature our very own admissions counselors presenting on topics like academics, student life, financial aid, the admissions process, living in Nashville, and more. Each Road Show also includes time for questions from you and your parents, so come prepared to find out what you want to know about Vanderbilt. If you're a high school student interested in learning more about life as a Commodore, please come out and say hello when we're in your to area.
You can see the full list of cities we're visiting in June below. To learn more and register for the show nearest you, visit our Road Show page.
Don't see your city? Join our mailing list to make sure you're among the first to learn about our July and August trips. You'll also receive more information on our other travel to your area, as well as on campus visit programs, academic offerings, and much more, sign up for our mailing list.
We look forward to visiting you soon!
| | | | |
| --- | --- | --- | --- |
| City | Date | Venue | Registration |
| Atlanta (Central) | 6/5/16 | Westminster School | Register |
| Atlanta (North) | 6/6/16 | The Walker School | Register |
| Austin | 6/6/16 | Saint Andrew's School | Register |
| Baton Rouge | 6/6/16 | The Dunham School | Register |
| Birmingham | 6/8/16 | Altamont School | Register |
| Charleston | 6/9/16 | Academic Magnet High School | Register |
| Charlotte | 6/6/16 | Charlotte Latin School | Register |
| Chattanooga | 6/5/16 | Baylor School | Register |
| Columbia | 6/8/16 | Hammond School | Register |
| Dallas | 6/5/16 | W T White High School | Register |
| Fort Worth | 6/5/16 | Oakridge School | Register |
| Greenville | 6/7/16 | Christ Church Episcopal School | Register |
| Houston | 6/8/16 | Strake Jesuit College Preparatory | Register |
| Huntsville | 6/9/16 | Bob Jones High School | Register |
| Indianapolis | 6/9/16 | Brebeuf Preparatory School | Register |
| Jackson | 6/7/16 | St. Andrew's Episcopal | Register |
| Knoxville | 6/6/16 | West High School | Register |
| Lexington | 6/7/16 | Henry Clay High School | Register |
| Little Rock | 6/8/16 | Mount Saint Mary Academy | Register |
| Louisville | 6/8/16 | Saint Xavier High School | Register |
| Memphis | 6/9/16 | White Station High School | Register |
| Montgomery | 6/7/16 | Saint James School | Register |
| New Orleans | 6/5/16 | St. Martin's Episcopal School | Register |
| Raleigh | 6/5/16 | St. David's School | Register |
| San Antonio | 6/7/16 | Alamo Heights High School | Register |