The deadlines are coming! The deadlines are coming!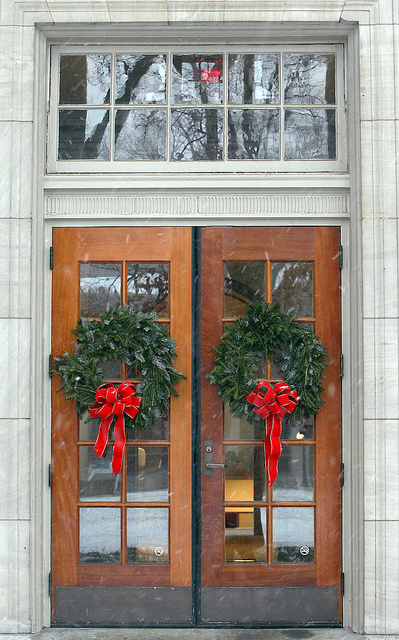 Yes, it's true:  the deadlines are coming. But fear not! This is no time to be stressed; this is a time to celebrate. Years of hard work, long nights studying, hours spent attending weekly club meetings, practicing for games, and dedication to bettering your community are all culminating in the beauty that is a complete college application. You have been working toward this goal for years, and it has finally arrived.
Now imagine, it is two weeks before January 1, school is out, New Year's Eve is around the corner, finals are finished, and yet, everyone around you seems panicked and stressed. Why, you ask? What could cause such chaos? Those college application deadlines, of course. All around, students are scrambling to get their application materials in before the clock strikes midnight on New Year's Eve, but not you. You, in all your wisdom and careful planning, are sitting easy, staying in your pajamas, catching up on all those shows you missed during finals week, or taking in the sights of the season in your hometown, because you have already submitted your applications! Your job is done, there is nothing left to do except enjoy your vacation. Doesn't that sound amazing? This could be you. How do you get there you ask? I will tell you:
Step 1 – Finalize your application for admission to Vanderbilt. Add the final touches to your essays, do one more proof, and hit submit.
Step 2 – Set up your MyAppVU Account. You have submitted your application via the Common Application or Universal College Application. Fantastic! Next, you'll receive an email from our office instructing you on how to create your MyAppVU account. MyAppVU allows you to track your application status and see if you have any missing required materials. Contact myappvu@vanderbilt.edu with questions about creating your account.
Step 3 – Take care of any missing materials. You have set up you MyAppVU account, and it appears some materials are missing. Panic begins to ensue, but then you remember you have thoughtfully submitted your application early, so there is still plenty of time to submit any missing required materials to complete your application. Keep in mind that because most high schools break for 1-3 weeks, you should contact teachers or high school counselors about application materials now so that you can respect their vacations.
Be sure to enjoy your senior year! I know that this is a busy time for all high school students, but it is also a time to enjoy and take part in the community of students that you have been with for so long.
Happy Holidays!