Introducing OUA's Newest Admissions Counselors
This fall marks my second year with the Office of Undergraduate Admissions at Vanderbilt University. I can't believe it has been a year since I joined OUA. I have learned so much from this amazing, vibrant group of professionals, and cannot wait to see what year two will bring.
My first year with Office of Undergraduate Admissions has now come full circle this fall, as we've welcomed six new admissions counselors to the OUA team. Right from the start, this group have distinguished themselves as an enthusiastic, hard working, passionate group of individuals, who bleed Black & Gold. I am so excited to introduce them to you now.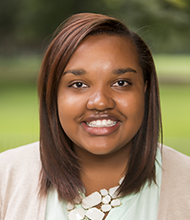 Kaila Brown is from Atlanta, Georgia and graduated from Vanderbilt with a bachelor's degree in sociology and a minor in leadership and organization. While at Vanderbilt, Kaila was President of the LIFE Project, a Vanderbilt Tour Guide and on the Executive Board of MOSAIC. After graduating from Vanderbilt, Kaila went on to earn  a master's in higher education from the University Of Pennsylvania Graduate School Of Education in 2015, where she was also a graduate assistant for the Penn Alumni Relations Office. At OUA, Kaila works with students from Alabama, Kansas, and Missouri, and assists with publications and digital recruitment. She spends her free time baking and binge watching Netflix.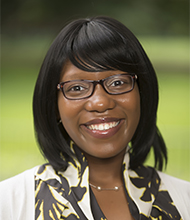 Janessa Dunn hails from Birmingham, AL. She recently graduated with a master's of education in higher education administration from Vanderbilt University, after completing her bachelor's in chemistry from Georgia Southern University.  As a graduate student at Vanderbilt, she was a Graduate Assistant in the Office of New Student and Parent Programs at Belmont University as well as a Graduate Assistant in the Office of Active Citizenship and Service at Vanderbilt University.  She will be working with students from Indiana, Kentucky, Central and Southern Ohio, and West Virginia, as well as being involved with the PreVU and MOSAIC teams. In her free time she loves hanging out with her fellow foodie friends, and watching Sci-Fi moves, especially the ones that involve time travel, like Back to the Future and X-Men: Days of Future Past.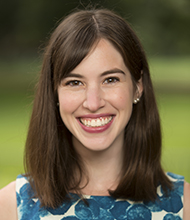 Sam Joustra grew up in Westport, CT and attended Goucher College. After graduating with a double major in English and French, Sam joined the Hampshire College admissions office as an Assistant Director. After her time with Hampshire College, she went on to complete a master's of education in high education administration from Vanderbilt. She works with students from Alaska, Arizona, San Diego, Colorado, Idaho, Montana, New Mexico, and Wyoming as well as contributing to PreVU and CoRPs teams.  In her free time she continues to check off restaurants in Nashville from her ever expanding bucket list. Her favorite places in Nashville include Centennial Park and the Cheekwood Botanical Gardens.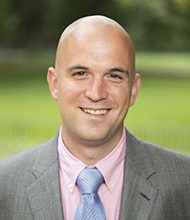 Scott Kominkiewicz, originally from East Brunswick, NJ, joined our office all the way from Japan, where he taught English to elementary and middle school students through The JET Programme. He graduated from Lafayette College, where he was heavily involved as Tour Guide and Orientation Leader, with a bachelor's degree in history and sociology. Scott will be working with students from District of Columbia, New York (Long Island), areas in Pennsylvania, and Virginia. He has a passion for marathons, and aspires to complete 50 full marathons in all 50 states, each in under 4 hours. When he isn't training for marathons, he spends his time watching Netflix and reading history.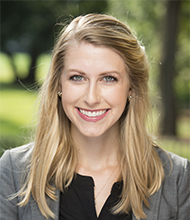 Kellie Kuzmuk hails from Tinley Park, IL and graduated from Vanderbilt with a bachelor's degree in psychology with minors in Medicine, Health, & Society, as well as philosophy.  While at Vanderbilt, Kellie was an academic tutor for the Vanderbilt Athletics Department, worked part time for the Vanderbilt student center, was a research fellow in the( Vanderbilt University Summer Research Program (VUSRP), and was a student athlete with Vanderbilt's varsity cross country and track & field teams. After graduating, Kellie went on to earn a master's in psychology from Vanderbilt University. At OUA, Kellie works with students from Canada, Arkansas, Mississippi, New York (Upstate & All Other NY), and Tennessee (Memphis Area and West Tennessee).  Kellie still continues with her passion for running, and tries to attend every concert or festival in Nashville that she possibly can!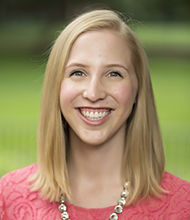 Kim Struglinski is originally from Bridgewater, NJ and attended Wake Forest University, where she earned a bachelor's degree in chemistry with minors in biology as well as healthy policy & administration.  After completing her undergraduate studies, she went on to earn a master's degree in higher education administration and policy from Northwestern University, where she was a Graduate Intern at the Office of New Student and Family Programs. She works with students from areas within Georgia and Illinois, and contributes to the Black & Gold Days and Inside 'Dores Bloggers teams. In her free time, Kim loves being outdoors, whether it be hiking, walking, or attempting to run, as she says. She is currently learning to golf, and can't wait to add it to her list of hobbies.