What We're Eating, Summer 2015 Edition
You might not know it, but here at the Vanderbilt Office of Undergraduate Admissions, we take food seriously. What would you expect from a university whose home town has been rated the Tastiest City in the South by Bon Appetit Magazine? This summer we've been expanding our culinary horizons both on- and off-campus with outings to some of Vanderbilt's yummiest dining halls and Nashville's most delectable restaurants. Here's what we've been enjoying lately:
The East Nasty is a good dish to start with if it's your first time here. Also, #Bonuts! http://t.co/o4rlLBQsIJ pic.twitter.com/zl8LCjKLEH

— Biscuit Love (@BiscuitLoveNash) July 3, 2015
Summer relief!

A photo posted by FLIP burger boutique (@flipburgerboutiques) on Jun 30, 2015 at 6:33am PDT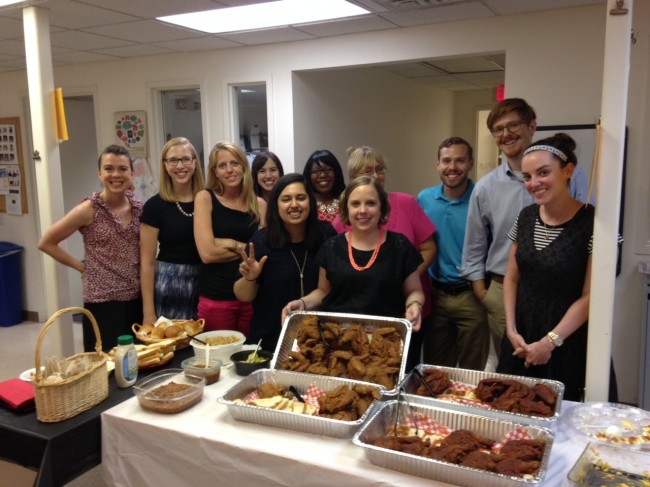 And this is just the beginning. We already have outings planned for The Pharmacy and the Nashville Farmers Market (with its host of dining establishments) later this summer. Where are your favorite Nashville restaurants? Let us know in the comments!