Your Summer College Search – Music City Style
These are quieter times on campus. With summer kicking into high gear, there are a number of events in Nashville that might make a visit worthwhile! One of our city's biggest music festivals, the CMA Fest, kicks off with country music greats like Brad Paisley and Carrie Underwood scheduled to perform on one of the over 10 stages across the city. If you are looking for a bit of Music City history with a modern twist, you can also check out the newly renovated $14 million expansion of the Ryman Auditorium which now features a café and multimedia displays revealing the 'soul of Nashville.' Perhaps you're in the mood for baseball in which case you should check out First Tennessee Park, the new stadium for the Nashville Sounds, our minor league baseball team.  You can also follow the 'Dores from the comforts of your couch as we return to the College World Series to defend our championship title!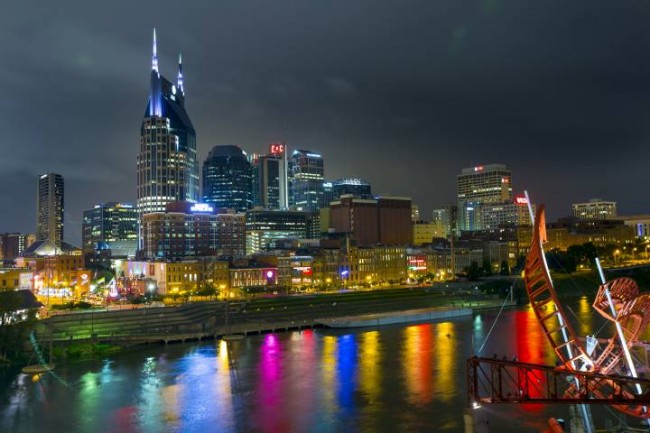 I am often asked by students and families, when is the best time to visit Vanderbilt? Admittedly, I think families are often frustrated at my response, "it depends on your schedule." Sure, there are many fewer Vanderbilt students during the summer months, but imagine what you can do to fill your time after your day on campus! There isn't a bad time to visit – just like the four seasons of the year, each season offers something different, fun, and exciting in Nashville. My colleague, Jay, posted earlier about a list of events that you should check out to complement your visit to campus this summer.
Ok, so you have decided to make a mini-vacation of your trip to Nashville and want to visit us here on campus. There are two options for you and your family:
If you are a rising senior, try visiting us for PreVU which gives you a very detailed overview of Vanderbilt. There are 12 PreVU days this summer and registration is required.
For everyone else, we offer our Daily Information Session and Tours at 10:00AM and 1:00PM daily, Monday-Friday on most days. TIP: Mondays, Fridays, and days near federal holidays fill up very quickly! Sign up as soon as your travel is booked.
Whether you are driving in to see us or flying across country (or the world) to visit Vanderbilt, I have some homework for you. (Cue the groans and sighs.) The college search is a long process and it can easily devolve into a list of activities and chores disconnected from your true meaning and purpose. As a prospective student, you must consider what you are seeking in a college campus. The community, resources, academics, housing, weather, locale, etc. are all important factors, but the weight of those factors will vary for each individual. It is your job to consider what you value, and this means doing a little bit of soul searching. For my rising seniors, this is the last opportunity you have to cement your college list. Jot down thoughts, feelings, likes, and dislikes. Scour YouTube, Twitter, Facebook,and other social media posts for more information. Everyone will have an opinion on your list (if you share it with them), so it is important that you create strong arguments for your choices knowing that a strong argument will convince the most stubborn skeptics that you may come across.
Remember, your college experience will be YOURS alone and no one else's. There is no meaningful value in choosing a college simply because you think it sounds cool and impressive to others. Ironically what impresses people most is when you can share your personal reasons for choosing a university – heads will turn, eyes will pop. The silver lining to your search is that if you visit us this summer, you will not be disappointed or bored!