We're Coming to Visit!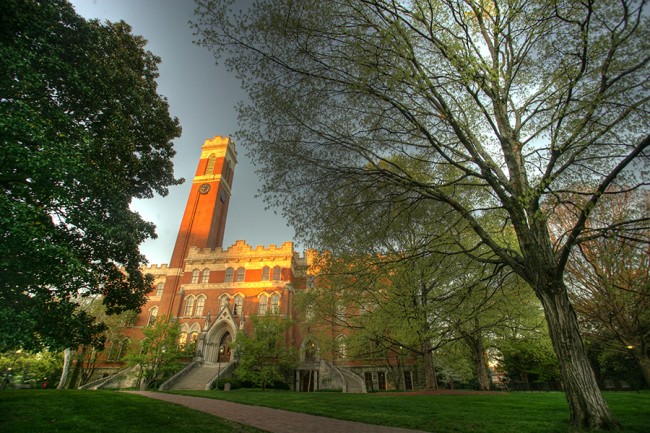 It's been a long time! I am writing from a brief trip out west in California and not too long after my travels in Tokyo and Singapore, where I had the opportunity to meet some of you. Our office never seems to rest and we are now gearing up for a variety of ways for you to get to know us a little better! Here is a sample for you. As is the case for all our events, registration is required.
The Vanderbilt Road Show will roll out across the country in two stages this summer. New cities have been announced and registration is open for the first leg of events through June. Come and learn about Vanderbilt, and hear from an alumni representative about their Vanderbilt experience. Watch for dates and registration for the second leg later this summer. Perhaps I'll see some of you shortly at our Northern California Road Shows!
Sometimes you can learn about Vanderbilt alongside our travel partners. The Coast to Coast College Tour allows families and prospective students to learn about five universities in one sitting. Come hear more about Dartmouth, Northwestern, Princeton, and University of California-Berkeley as well as Vanderbilt.  Locations vary from year to year, and this year the tour will take us across the eastern US.  Check out the Coast to Coast website to see if the tour is coming to your city.
Vanderbilt Unplugged
Vanderbilt Unplugged is a new coffeehouse program where you can learn more about VU's academic offerings, financial aid, admissions process and more in a laidback, small group setting. There's no presentation, no PowerPoint, no set agenda – just you, other students and family members, and a Vanderbilt admissions counselor talking about Vanderbilt over a cup of coffee. We will offer these programs as our admissions counselors travel around the country, and for now the only way to find out when one will be offered in your area is to sign up for our mailing list.
I'm off to catch my next flight. I am looking forward to a quieter summer and to seeing you – whether in your area or right here on campus!