Creativity and the Arts at Vanderbilt
According to the National Center for Arts Research, Nashville clinched the number #2 spot in their first-ever Arts Vibrancy Index Report just behind our nation's capital. And last year Forbes released their rankings for America's Most Creative Cities and guess where Nashville landed? 3rd Most Creative City, right behind the cities San Francisco and Boston. It doesn't come as a major surprise to me. After all, as a former band nerd, I always thought there was a link between music and other outlets of creativity. While we often tout the music geniuses that sprinkle our beloved city, there are loads of music and arts events on campus here at Vanderbilt that might pique your interest.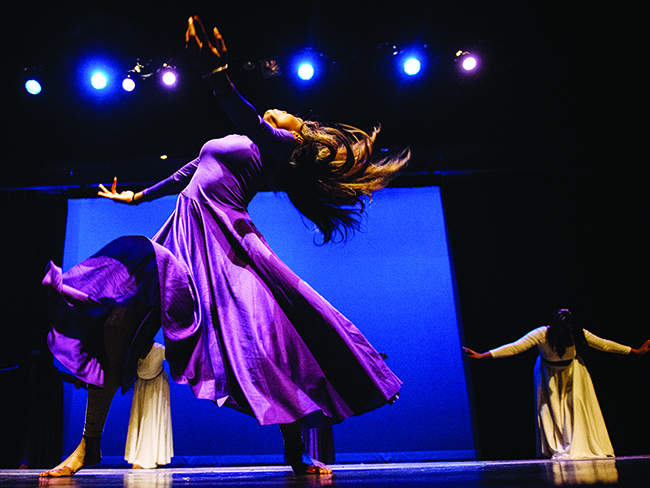 The Arts at Vanderbilt has a depth that astounds me. For example, in dance we have the Rhythm and Roots Company that brings together an ensemble of talented students who use performance art as an expression of social complexities and social change. There are also dance classes offered through the Vanderbilt Dance Program which offer beginners and advanced dancers the opportunity to learn or perfect your moves on the dance floor. Some of our community's most anticipated events, including Diwali by Masala-SACE and Nilaja Amari, feature cultural dances from the around the world.
In the area of film, I always try to find time in my schedule to catch a FLiCX screening. An acronym for Facutly-Led interactive Cinematic eXplorations, FLiCX affords you the opportunity to watch foreign, independent, or classic films followed by a discussion about the themes and topics introduced in the movie. In fact, in partnership with the Office of the Dean of Students and a variety of departments, centers, and programs on campus, Vanderbilt also offers the International Lens film series that features international movies with free admission. For aspiring writers, we offer a wealth of resources including guests speakers invited through the Robert Penn Warren Center for the Humanities, and Vanderbilt's Creative Writing extension of our English department.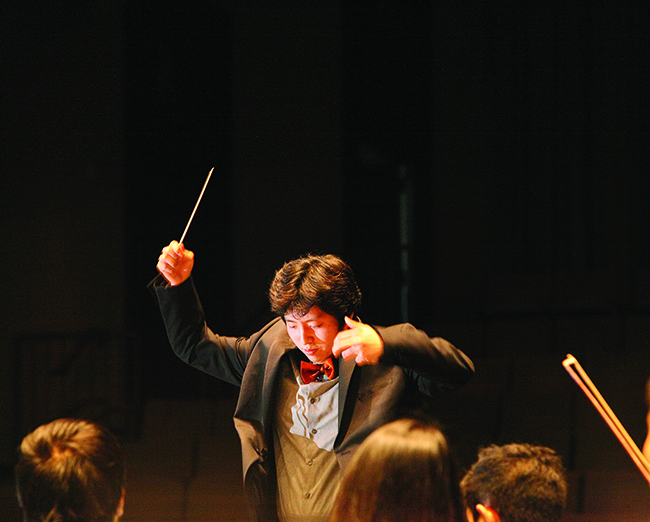 Then there is music. Last year, I had the opportunity to attend a student recital and was nearly blown off my feet (literally). Not only did I see our famed Professor Jeremy Wilson of Trombone (who has played with the Vienna Philharmonic and Vienna State Opera), but I was also able to see one of his students perform and just be in awe of the type of talent we cultivate in our Blair School of Music. The best part of the recital was that it was FREE! I saw some of the performers' friends in the audience to support their peers and bask in the impressiveness of their musicianship. Certainly, there is also our famed Melodores, the all-male a Capella group who recently won The Sing-Off and just held a concert a couple of weeks ago on campus. Some of those gentlemen work in our office, and, as when watching Professor Wilson, I have to take a moment and realize the sheer talent that stands before me. (I am always careful not to sing too loudly in front of them lest they judge me…) There is a diversity of musical groups that comprise the Vanderbilt Performing Arts Council and probably going to each one of their concerts would be an extracurricular activity in itself.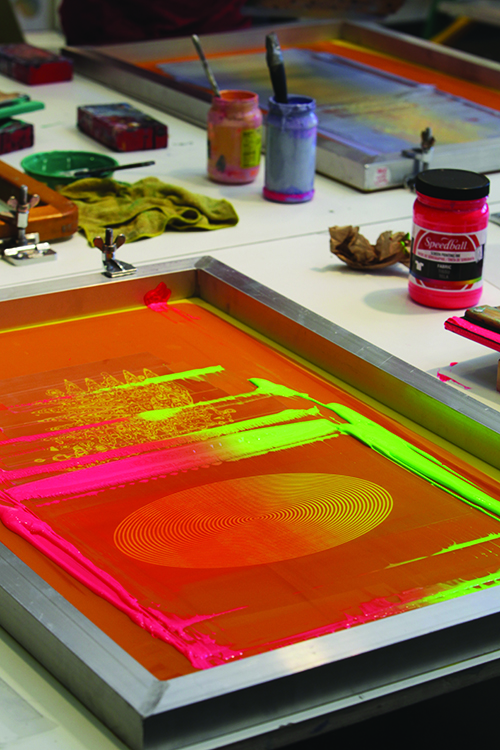 No arts community would be complete without galleries and opportunities to enjoy the fine arts. Coming in March, the Fine Arts Gallery will be featuring Memento Mori – Looking at Death in Art and Illustration, exploring the ideas of mortality from as early as the fourteenth century to the present. I sometimes find myself in Sarratt and catch glimpses of our students' art work and exhibitions guided by some of the most celebrated art professors through our Department of Art. Fine Arts classes held in the E. Bronson Ingram Studio Arts Center take advantage of light filled studio spaces, a state-of-the-art lecture hall, and an experimental gallery called Space 204.  Naturally, you might be asking, where might we practice our artistic talents or learn a new skill? The Sarratt Art Studios always has classes open to the community.
As I travel the road, I often explain to prospective students and families about how much Music City influences us and how we influence the city of Nashville. As a member of the Vanderbilt community, you don't need to go far to hear great music, watch an impassioned film and engage in discussion, or dance. In fact, the very artists that make up our community may be your future floormate, classmate, research partner, or even roommate. Even as you walk to class, you can get distracted by a fellow 'Dore practicing a song for a concert later that evening.  Now that's my version of sitting front row.