Application Update!
First off, let me begin by saying Happy New Year! On behalf of my colleagues, I hope you had a restful holiday break and were able to find ample time to catch up with friends and family!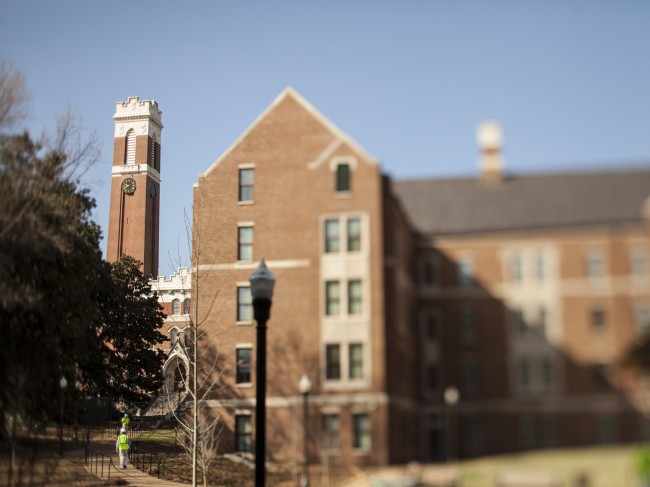 If you have recently applied for first-year admission with us – thank you! We know that there are many great schools and we are honored that you are considering us as one of your many potential college homes. Despite the recent cold snap we are experiencing in Nashville, we are keeping ourselves nice and toasty by diligently working to update your application files. (Imagine hundreds of hamster wheels turning.) If you have applied for admission, we will confirm receipt via email of your application materials submitted through either the Common Application or Universal College Application systems. In an effort to keep the process as stress-free as possible, here are some tips:
Ensure that you have received our confirmation email (and be sure to check your spam inboxes). We send this email within two business days of when you submit your application through the Common Application or Universal College Application.
Once you receive this email, follow the instructions on signing-up for your MyAppVU account (read these instructions carefully).
In MyAppVU, monitor the status of your application – remember, it may take us some time to process all the documents you submit.
Every college is different, uses different systems, and has different confirmation procedures. What will stress you out is when you assume that one college's system is exactly the same as another. Thus, it is imperative that you read through our emails carefully. As we work through the many emails and documents we receive at this time of year, it may take some time to catch up on processing them all. Since we have extended the application deadline through today, January 5, we will work as quickly as we can to update your MyAppVU application checklists. Please wait at least 72 business hours after submitting your application before emailing your admissions counselor about the status of your application. We have a longstanding practice of working with applicants and high school counselors to receive all required documents (e.g., letters of recommendation, transcripts, official test scores, etc.) so that we can review your application. Remember it is in our best interest to ensure that we have all required pieces on file to make an informed decision about your candidacy. Now that you have heard from us, take a breather! You have just one more task that should be completed in the next month: applying for financial aid. Stay tuned.