Need-based aid at VU
The costs of attending college have grown. I know that many families see the annual cost of attendance and really wonder how affordable Vanderbilt can be. But did you know that over 60% of Vanderbilt undergraduates receive some form of financial aid? Understanding the true cost of college means getting the full picture on financial aid, so in this post, I will explain the wonders of our Opportunity Vanderbilt financial aid program. Again, it is about having all information at your disposal in order to make an educated choice on attending Vanderbilt.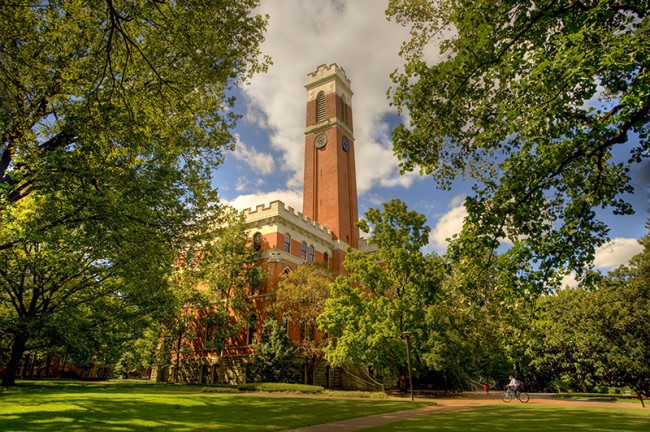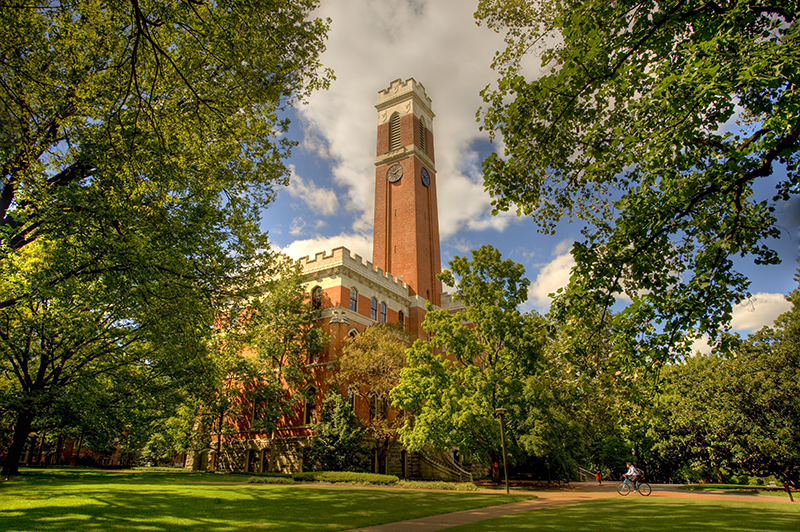 Opportunity Vanderbilt was born in 2008 during an uncertain American economic environment to showcase just how financially accessible a Vanderbilt education can be. Through Opportunity Vanderbilt, every family can be considered for need-based aid regardless of their income level. As a first-year applicant to Vanderbilt, we make three commitments to you:
One:  For US citizens and eligible non-citizens, we are 100% need-blind. As a Vanderbilt admissions officer, I am literally blind to how much aid your family might need to attend. This gives me peace of mind to review your application based on your merits, rather than having to consider your ability to pay.  (Here is a tip:  Not all colleges and universities make this commitment – make sure to include this in your research before you apply.)
Two: Vanderbilt will meet 100% of your family's demonstrated need. What does demonstrated need even mean? Having worked in financial aid early in my higher education career, I have always pondered the ways to make this phrase more accessible. Sometimes it is best to say what it isn't: it is not demonstrated 'want.' In all seriousness, many universities seek to help families meet the cost of attendance through a partnership. This partnership begins by completing the CSS PROFILE and the Free Application for Federal Student Aid (FAFSA). Many private universities like Vanderbilt will use the FAFSA to check on federal eligibility for grants, like the Pell Grant. But, the CSS PROFILE is where the Office of Student Financial Aid and Scholarships can truly delve into your family's ability to contribute to your education. It may seem like a lot of information to fill out, but remember, financial aid officers are looking for reasons to help your family come to Vanderbilt. If there are impediments to your family's income, you should disclose these in the CSS PROFILE. Only once this information is disclosed can financial aid officers really assess your family's need. And if you simply do not know what a question is asking, you should never hesitate to call. One way to see the type of questions the CSS PROFILE asks is to visit our net-price calculator.
Once you complete all the steps in applying for financial aid, a financial aid officer will review and calculate your family's expected family contribution (EFC). (Admitted students find out about financial aid awards at the same time they receive their admissions decision.) Let's assume your family's EFC is calculated at $10,000. Since the total cost of attendance stands at about $63,000, we subtract $10,000 from $63,000 to arrive at $53,000. That's your family's demonstrated need, and Vanderbilt will meet it 100%. The best part of this equation is that we meet this need without loans; a small part will be funded via a work study expectation, and the rest is gift aid – money your family does not need to pay back. Which brings me to the third commitment – it's great.
Three:  Financial aid awards do not include loans – students can graduate debt-free. This commitment is expensive for any university to maintain and I find it simply awesome that we have university leadership who are dedicated to protecting this program for our undergraduate students. Especially in a time when universities across the country are looking to save costs, Vanderbilt's protection of this commitment emphasizes the importance we place on our undergraduate experience and community.
I mentioned that a student is expected to work (in lieu of taking on loans). Some studies have shown that undergraduate students who work actually perform better in college. This point aside, given the plethora of student jobs available on campus, students may find that their student job aligns with a burgeoning career interest, such as working in the library, laboratory, or Office of Undergraduate Admissions!
In a snapshot, Opportunity Vanderbilt should give you some comfort in realizing that Vanderbilt is affordable. Remember that the only certain way to know is to apply. Only then can your family understand how much of an investment a Vanderbilt undergraduate education and experience will be.