4 Vanderbilt Visit Opportunities for the Fall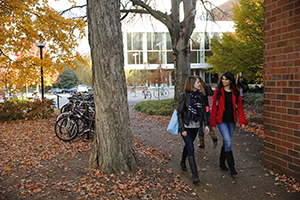 Whether you're a high school senior finalizing the list of colleges you'll apply to, a junior just thinking about your college options, or a younger student ready to start the college search process, a campus visit is great way to learn more about a school and see how it feels. After all, there's nothing like experiencing a campus for yourself to see if it's a good fit for you. Vanderbilt offers a wide range of campus visit opportunities throughout the year. Here are four that are perfect for this fall:
Need one more great reason to visit campus this fall? Nashville! Vanderbilt's home town has been named to Fodor's top 25 "Go List" for 2014, Conde Nast's "Where To Go In 2014," and The New York Times's "52 places to go in 2014." The Nashville experience is a great part of being a Vanderbilt student, so be sure to explore the city during your visit.