Transitions
As I watch the Vanderbilt community come alive once again to usher in a new academic year, with the newest residents moving into Warren and Moore Colleges (and the other upperclass residence halls across campus) and new first-year students beginning their undergraduate experience in The Martha Rivers Ingram Commons, I am reminded of the momentous transition that move-in day represents. I am often asked by prospective students and their parents about how I transitioned from my life in the San Francisco Bay Area to Nashville. Much like any transition, there were tearful goodbyes and a healthy dose of embracing the unknown. But, there was also a deluge of new friends, new places to explore, and new food to try!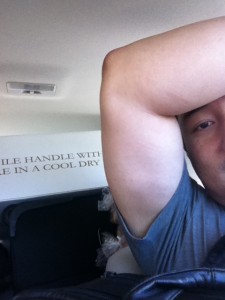 When I speak to prospective students and families in my territory of Northern California, I love to give food for thought. Lots of food for thought. One of the major themes I always introduce is the question of moving away for college (much to the chagrin of parents). Are you looking at a college that's close to home, or one that's further afield? College is one of those unique life moments where you actually have the opportunity to experience something different and new. Home will always be home and should college life not go according plan, home will be waiting for you (a guarantee often taken for granted by busy 18-year olds). When you move away for college, you have the opportunity to forge a new identity outside the confines and expectations of your home community. The beauty about this social experiment is that everyone has the opportunity to change, regardless of whether you are moving 10 miles or 10,000 miles from home. This is also the first time in your life where you are in control of your destiny. There is no one who is going to make sure you attend lecture, complete your problem sets for class, or force you to get involved in the student community.
Transitions can be tough for anyone. Even though I was only an hour away by car, I learned that my stoic mother cried on the way home after dropping me off at Berkeley for my first year. Some of you are contemplating Vanderbilt as your college destination but wonder about the transition. I asked my fellow admissions counselor and Vanderbilt alumna, Annalise Miyashiro, who made the transition from Honolulu, Hawaii for her first year in 2007, for her perspective on the transition to Vanderbilt. Here is an excerpt of what she told me:
"When I moved to Nashville for the first time as a student, I was nervous for a few of reasons:  I was moving 5,000 miles away from home, I would not be living with my family, and I would be adjusting to a new culture.  But, I chose Vanderbilt because southern hospitality is a lot like "Aloha Spirit" in Hawaii – this means that everyone is treated like family and people are welcoming and friendly.  I not only found that the residential staff was helpful and supportive, but my classmates and peers were also looking to develop friendships and get acquainted with collegiate life.  This led to an easy transition to college and Vanderbilt quickly became my second home."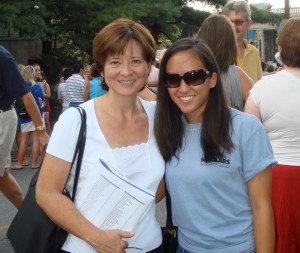 Vanderbilt is not just a research university. It is home to the over 6,800 undergraduate students it serves. We want to see you thrive, running on all cylinders, and leaving no stone of inquiry unturned. We want to help you achieve that through a support structure of faculty, staff, and peers that mimics what you had at home.
Much like me, Annalise returned home for a time after college. However, as testament to Nashville's charm, Annalise couldn't stay away. She told me, "It blows me away how much the city has grown since I started school in the fall of 2007. Even with the growth, Nashville has maintained the southern charm that made it such a nice home for me in college." It is this change that captivates me as a relative newcomer. I think about the potential for ambitious students to not just watch the change on the sidelines, but to contribute to the vibrancy of Vanderbilt and Nashville at large.
As Annalise said, it was the Aloha spirit she saw within Vanderbilt that made her feel at home. Regardless of whether you travel close or as far away as Hawaii, the Vanderbilt community ensures that everyone can build a new sense of home. Let's remember for a moment that regardless of where you attend school, there will be change. The change of going to college affects all – you, your parents, and your friends. But, just as I experienced both in college and more recently in moving to Nashville, change can be a good thing by providing a diversity of life experience that makes us stronger and more interesting individuals.
*Thank you to Annalise for sharing her move-in story with us. Annalise is the admissions counselor responsible for applicants attending high school in the District of Columbia, northern Virginia, and the state of Maryland.