2014 Wait List Update
We have begun making offers of admission to students on our wait list for the Class of 2018.  As we mentioned in our Wait List FAQ 2014 Edition, applicants on the wait list who are offered admission will receive an email from the Director of Admissions and will have a limited amount of time to accept the offer and pay the matriculation fee. We will continue with offers until the Class of 2018 is filled. We can't predict when exactly this will happen, although we will notify by email all students who remain on the wait list when the class is officially closed.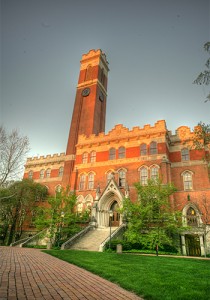 In the meantime, we will continue to send email inquiries to all students remaining on the wait list to gauge continued interest in Vanderbilt. A quick response to these inquiries will help us know your interest as we finalize the enrollment for the Class of 2018.
Thank you for your patience with the wait list process – we know this can be an anxious time for you and your family. Remember, though, that the fact that you were offered a spot on the wait list means that we think you would make a valuable contribution to the Vanderbilt community.
We will continue to post updates as the wait list process continues.  Questions are welcome in the comments section.