From the Students: Our Advice to You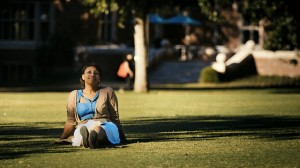 This is it – crunch time.  I certainly don't want to stress anyone out, but there are 9 days until May 1, and those of you who are still in the college decision-making process are that much closer to making one of the most exciting decisions you have made in your life thus far.
Sounds a bit daunting, doesn't it?  Don't worry – as always, we're here to help.  And when I say "we," I don't just mean your admissions counselors, but our current students and your potential future classmates as well.  If you don't believe me, check out the words of wisdom that several current Commodores have extended to any students who are still sweating through this important process.
This week's question: If you could give one piece of advice to a high school senior choosing a college, what would it be?
"At the end of the day, you are the one who has to spend 4 years in college. Not your parents, friends, teachers, etc. Don't worry so much about rankings, instead try to figure out where you see yourself being happy, comfortable, finding success, and enjoying the most out of your college experience. That's how you will find your answer." Luke Anapolis, College of Arts and Science, Class of 2014, Niskayuna, NY
"Don't pick a school based off of a list of rankings on the Internet – choose a school based on how well you fit with the school's environment and how the school fits you. I know it's common advice, but it's the most solid advice that I can think of to guarantee a successful and engaging college experience. Visit, talk with admitted students, sit in on classes, see what the most popular student organizations are, try to soak up as much of the school as possible and then make your decision. Also, realize that your college experience is entirely made up of how you decide to live it. No matter what school you end up going to, I promise you that if you get involved and take advantage of what the school has to offer to help you learn and grow, you will fall in love with it. Vanderbilt has been a fantastic choice for me, and I have never regretted it – congratulations on your acceptance, and I hope to see you here next year!" Pranjal Gupta, School of Engineering, Class of 2016, Auburn, AL
"If you are reading this then you are probably trying to decide between a slew of extremely competitive universities, and trying to find the differences between academics, research, extracurriculars, and postgraduate success at each of the schools is like splitting hairs. You will be incredibly successful regardless of which school you choose. What's more important, in my opinion, is finding the school that will give you the best experience during four years, the school that will introduce you to the most diverse set of friends, and the school that will challenge your assumptions and teach you how to learn. Choose the school that will help you become the person you want to be." Roo George-Warren, Blair School of Music, Class of 2014, Rock Hill, SC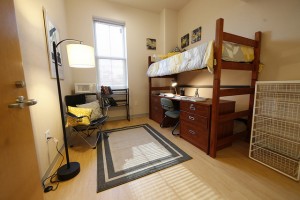 "Four years go by so very quickly!  Find a place where you can truly call home and that will give you the love, support, and mentorship needed for you to reach your highest potential.  You want to be somewhere you will be the happiest and that will challenge you to be the best you can be–both academically and spiritually!"   Lauren Pak, Peabody College of Education and Human Development, Class of 2017, Los Angeles, CA
"Write a pro-con list, talk to your parents, and if you still can't figure it out: what's the last school you think of right before you fall asleep at night?"  Sarah Hendrix, College of Arts and Science, Class of 2015, Dallas, TX
"Don't stress too much (way easier said than done). Yes, this is a big decision, but find a place where you can feasibly see yourself living for the next four years and then make it your own. Your college experience is what you make it, so take advantage of everything offered to you, wherever you end up (but hopefully it's Vandy)!" Victoria Barner, College of Arts and Science, Class of 2014, Naples, FL
"Choosing which university to attend is certainly a huge decision, but it can be much easier if you really focus on what you're looking for out of your college experience. The value of your degree is important, but there are so many other factors that impact your time in college, like the weather, the people, the student organizations, the classes, the school spirit… I saw Vanderbilt as an amazing avenue to a phenomenal college experience, and I've had a blast participating in the balanced life that Vanderbilt so proudly boasts. I've been able to balance a full class load, research, and volunteering while still going to all the football games, exploring Nashville eats, and continuing my involvement in student government, tour guides, and many other student organizations. I've seen the four seasons for my first time (clearly a Louisiana girl) and I've even caught myself singing along to some country music. Not only is Vanderbilt always busy, but the city is bustling as well, and I've never once been bored while I've been here. So my advice is to look at a university with a wide perspective and see what it has to offer in all aspects."  Lucie Calderon, College of Arts and Science, Class of 2014, Baton Rouge, LA
"Talk to current students! When looking at schools, try to focus on all that the school and its surrounding city have to offer; this can be easily done by talking to current students. While the academic opportunities you will receive at school should be at the top of your list, there is so much more to consider. There is a very low chance that throughout college you will only be involved academically. You will join organizations, participate in school activities, explore the city/town in which it is located, and maybe join an intramural team. Only so much information can be found online. Talking to Vanderbilt students was one of the most helpful parts in making my decision to come here. I had the chance to tell several students what I was interested in, and they told me about the clubs and activities that aligned with my interests. I also heard stories about great professors they had and the school's traditions. Talking to students will give you an idea of what a typical day at your future college might be. It will also give you an honest sense of how happy students are on campus, what they love, and what they would change."  Shannon O'Reilly, College of Arts and Science, Class of 2015, Burlingame, CA
"Work hard, put in the effort, but always be able to take a step back, take a deep breath, and smile.  You don't get your high school days back.  Once they are gone, they are gone.  Appreciate every moment!"  Jack Delehey, College of Arts and Science, Class of 2014, Concord, MA
"It's all going to be okay. Really. This is coming from the girl that on May 1 four years ago, was sitting in her mom's car at the post office, holding two envelopes and sobbing, unable to decide which college to choose. Around 4:00pm, my gut kicked in, and I stopped trying to please anyone but myself. When I did that, it suddenly became so much easier to make the decision I knew I wanted to make–and I haven't regretted it once! (So I guess my advice is actually–you're the one that has to spend the next four years at this place, make sure it's a school YOU want to be at.)"  Caitlyn Durning, College of Arts and Science, Class of 2014, Upland, CA