A Closer Look at the Rec Center Expansion
Vanderbilt's expanded Recreation and Wellness Center gives students, faculty, and staff plenty of options for staying fit.
How are those New Year's resolutions holding up? Still making it to the gym every day? How about the ol' diet – still getting a healthy dose of fruits and veggies? If, like me, you start to need some extra motivation after a few weeks of a new health habit, then look no further than Vanderbilt's expanded Recreation and Wellness Center. Earlier this week I visited the Rec Center for a look at the additions, and left feeling inspired by the options.
In our fall update on campus construction, we listed some of the additions to the recreation center:  a 120-yard indoor practice field, an 8-lane running track, expanded weight training and cardiovascular fitness areas, new international-regulation-size squash courts, and a new four-lane bowling center. The expansion also includes a demonstration kitchen where staff nutritionists share healthy cooking and eating tips (and actual snacks – check out the Nutrition Minute this Thursday) and lots of new group fitness areas.
Sounds good, right? Well it looks even better. Below are some photos from my visit this week. You may just find yourself inspired to start running, or bowling, or swimming, or kayaking, or weightlifting, or golfing, or Zumba-ing, or rock climbing … at the new rec center the possibilities are almost endless.
The field house includes an indoor practice field as well as an 8-lane running track.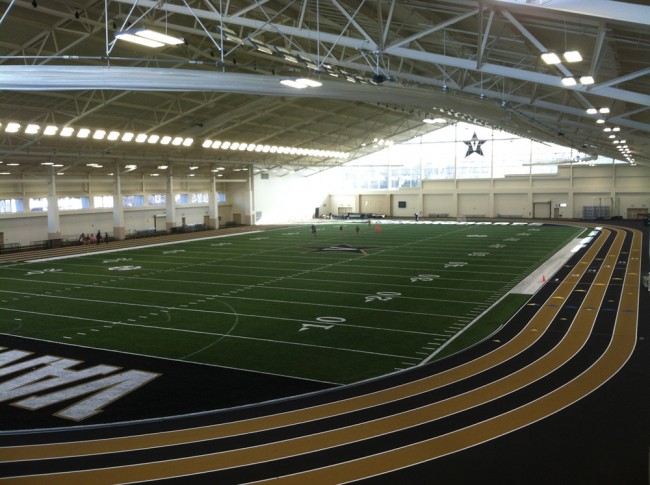 In addition to four lanes, the new Bowling Center includes a trophy case for the Women's 2007 National Championship Trophy!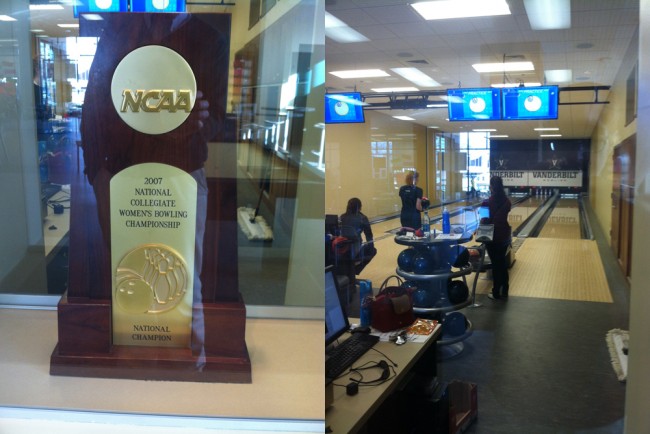 New fitness space overlooks the soccer and lacrosse fields. Plenty of ellipticals, and a great view.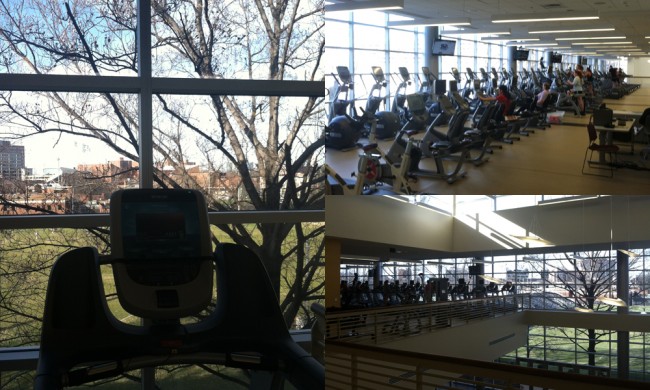 This is either an indoor putting green or a room with three very inconvenient cup holders.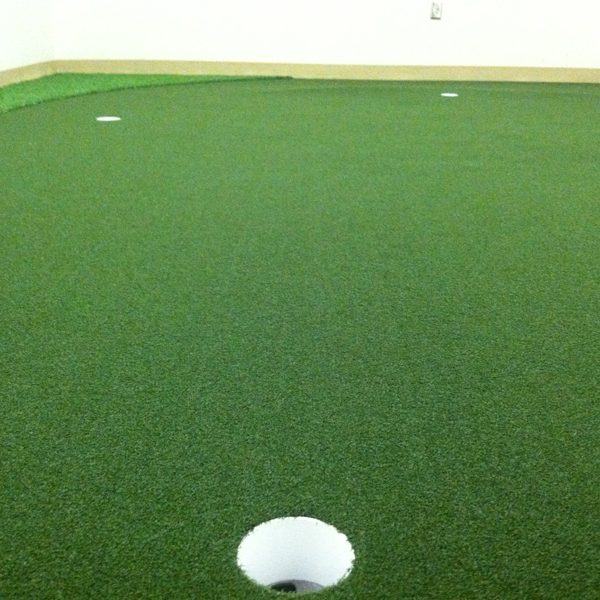 The rec center expansion includes several multi-purpose group fitness spaces. Check out the group fitness classes available this spring.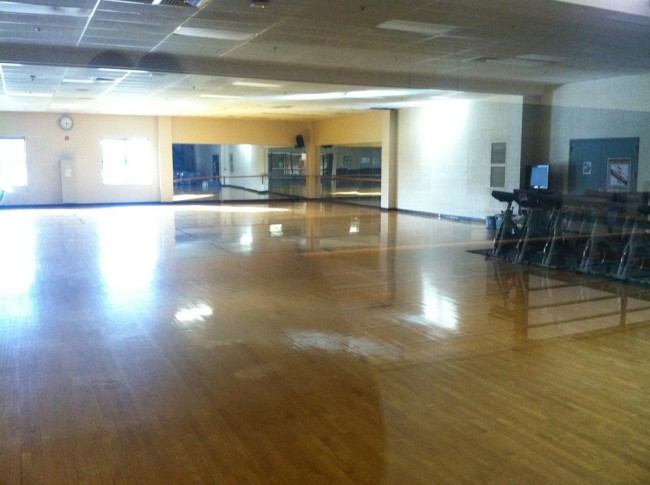 The Demonstration Kitchen. I've got to admit, this is the training equipment at the rec center that I'd most like to use.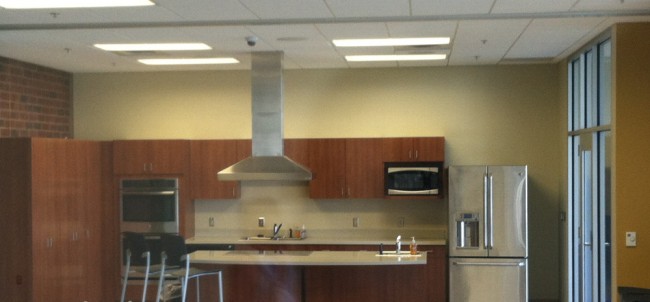 It's not new, but the Outdoor Recreation Center, located next to the new field house, provides resources for students interested in kayaking, backpacking, rock climbing, spelunking, canoeing, and other out outdoor activities.