The 'Dores Are Headed to the Compass Bowl!
James Franklin and the Vanderbilt Commodores football team are getting really good at making history.
In fact, I've written so many blog posts over the last three years about records broken, landmarks reached, and doubts shattered that I'm running out of clever ways to talk about it.  If I weren't so excited about the 'Dores continued success, I might just be annoyed with them.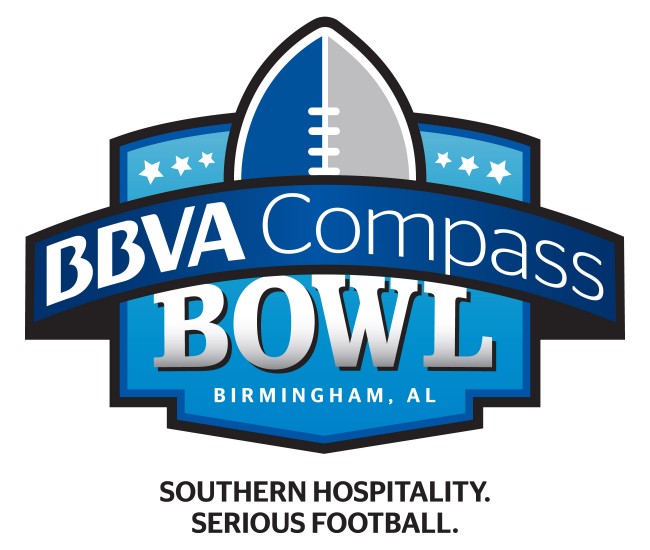 So it was no surprise to anyone around here that this past weekend saw another first for Coach Franklin and his remarkable student athletes.  On Sunday, December 8, the Commodores officially accepted their invitation to play in the BBVA Compass Bowl in Birmingham, Alabama in January.  This bowl invitation is the third that Vanderbilt has received in the last three seasons – a post-season streak that this university's football program has never seen in its 123 years.
To top off this exciting announcement, wide receiver Jordan Matthews and offensive tackle Wesley Johnson learned on Tuesday that they had been named First Team All-SEC by the league's 14 head coaches.  Defensive back Andre Hal and safety Kenny Ladler received second team honors.
The Compass Bowl will serve as an exciting finale to yet another ground-breaking season at Vanderbilt Stadium, which saw landmark victories against the University of Georgia and the University of Florida.  The 'Dores have a chance to achieve back-to-back 9-win seasons, which – you guessed it – has never happened before.
On Sunday night, Commodore fans gathered in the Student Life Center to hear from Coach Franklin and his players and celebrate the bowl announcement.  If you weren't able to make it, never fear!  You can relive the excitement in the video below:
Vanderbilt will be taking on the Houston Cougars in the BBVA Compass Bowl on January 4 at 12:00 PM Central Time, and the game will be broadcast on ESPN.  For more information on tickets, media, game day, and Vanderbilt football events, check out Commodore Bowl Central.
Stay tuned for the game's results in just a few weeks, and in the meantime, anchor down!