Happy Holiday Update from the OUA
As I write this – mug of hot chocolate close at hand, Spotify tuned to seasonal favorites – the halls of the Office of Undergraduate Admissions are a little quieter than usual. Many of my colleagues are traveling to visit family and friends, are busy hosting gatherings of their own, or are simply taking a much deserved break. I myself have just returned from three days visiting family in Virginia.  We hope that, whatever your plans, you too are enjoying the holiday season.
Holiday Office Hours
Our office will be closed December 24 and 25, as well as January 1.
Important Contact Information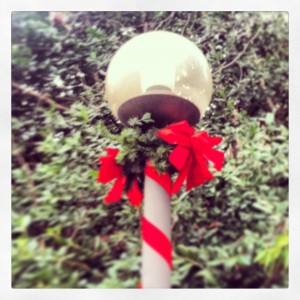 For general inquiries, contact our office at 1-800-288-0432 or via email at admissions@vanderbilt.edu.
To check for receipt of application materials, log in to your MyAppVU account.
If you need technical assistance with your MyAppVU account (including newly admitted EDI students who need help with online deposit payments), email myappvu@vanderbilt.edu.
Contact your Admissions Counselor with any detailed requests related to your application.
For interview-related questions or concerns, email our CoRPs interviewing team at CoRPs@vanderbilt.edu or call (615)343-8286.
If you're looking for productive ways to spend your winter break, check out Carolyn's recent post. Otherwise, sit back, enjoy your break, and count the days until the 'Dores line up against the Houston Cougars in the BBVA Compass Bowl.
From all of us at the OUA, Happy Holidays and Go 'Dores!