VU Football and a House Divided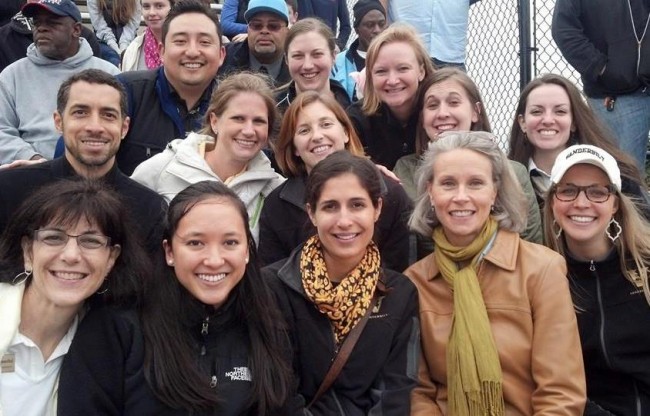 There's something special about football game day in the SEC.  The fans, the tailgating, the rivalries, the loyalties, and the games themselves are dialed up to a level of intensity that you just don't see in any other part of the country.  This past Saturday the Vanderbilt Commodores took on the University of Kentucky Wildcats, and even on a cold and overcast November morning, game day did not disappoint.
In fact, Saturday's game was a particularly special one for me, and for the Office of Undergraduate Admissions.  But first let's backtrack, and review what the football 'Dores have been up to since the last time we checked in.
On October 19, the number 15 ranked Georgia Bulldogs traveled to Vanderbilt stadium for a nail-biting back-and-forth matchup that ended with the Commodores on top, 31-27.  The victory was head coach James Franklin's first over a top 25 team in his 3-season career at VU and the 'Dores first home win over the Bulldogs since 1991.
Two weeks later, Vandy ended another significant drought, this time in Gainesville, Florida, beating the Gators on their home turf for the first time since 1945.  The victory also marked the first time that the 'Dores have ever beat Georgia and Florida in the same season.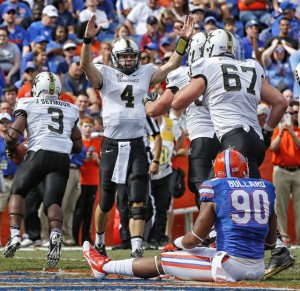 Cut to last Saturday, as Vanderbilt enters the matchup against Kentucky with 5 wins and historically unprecedented momentum – some might say the Cats never stood a chance.  The Commodore faithful turned out in droves to see their team earn a 6th victory, this time with a resounding 22-6 final score, and earn bowl eligibility for the third year in a row.
The crowd in attendance included several of our undergraduate admissions counselors, as well as nearly a hundred high school students visiting campus that day for our annual (award-winning) Vandy Fan for a Day program.
Also in attendance was a group of people very close to my heart – my family.  As a Lexington, Kentucky native, I grew up deep in the heart of Wildcat country, and UK football has been a strong Pippen tradition since the day I was born.  Of course my blue blood has since turned black and gold, but Vanderbilt-Kentucky matchups always provide a fun opportunity for our intensely divided house to come together for some good old fashioned smack talk and football.
I did not want to be holding down the Commodore fort all by myself, so I called for reinforcements, and three of my college roommates drove in from Florida, Georgia, and Missouri to help me cheer for our beloved alma mater.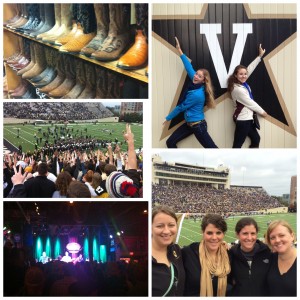 While a Commodore victory always makes for a successful weekend, Saturday's game was a wonderful reminder of what Vanderbilt is really all about: community.  Between my admissions colleagues, our fantastic prospective students, my former and forever VU classmates, and even my parents (who were secretly excited to see the 'Dores prevail, despite their unsightly blue apparel), I am constantly surrounded by evidence that this university is more than just a group of buildings with students and professors inside them, but an overwhelmingly supportive community of people who want nothing more than to foster each other's growth and see each other succeed.
And speaking of succeeding, make sure to tune in to ESPN2 at 6:00 PM Central Time this Saturday to watch the Commodores take on their in-state rival, the University of Tennessee, as we build on yet another season of record-breaking success.
And in the meantime, anchor down!