FHOH Kyla Terhune on Learning to Live with a Roommate
With move-in for Vanderbilt first-year students just days away, we're starting a new series in which we'll take a closer look at one of the most interesting features of residential life at The Martha Rivers Ingram Commons, the faculty heads of house. Our first FHOH, Dr. Kyla Terhune of Hank Ingram House, even has some words of wisdom to share about learning to live with a roommate. But first, let's do a quick refresher course on The Commons and the role of the faculty heads.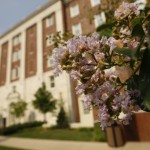 The Ingram Commons is Vanderbilt's first-year living and learning community. It's made up of 10 residential houses clustered around The Commons Center and the residence of the Dean of the Ingram Commons, Frank Wcislo. More than simply a place for students to live, The Ingram Commons is a way to foster community on campus. A guiding principle of The Ingram Commons is that education isn't limited to the classroom, and in order to help nurture this ideal, each house is also the residence for a faculty member. These faculty heads of house play an important role in this model of community. They serve as leaders, setting the tone for life in the house and organizing events, and as mentors, sharing their own experiences and helping students with the transition to college life.
Faculty Head of Hank Ingram House Kyla Terhune and her husband Rick Keuler, along with their two children, share their home in Hank with 290 Vanderbilt first-year students.  As an assistant professor of surgery and anesthesiology at Vanderbilt University School of Medicine, Dr. Terhune has a perspective that many of her students in Hank Ingram House will appreciate. Not only is she a great role model for any student interested in medicine, but she also provides an excellent example of how to balance a busy career with family life.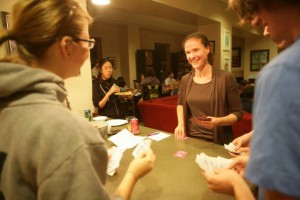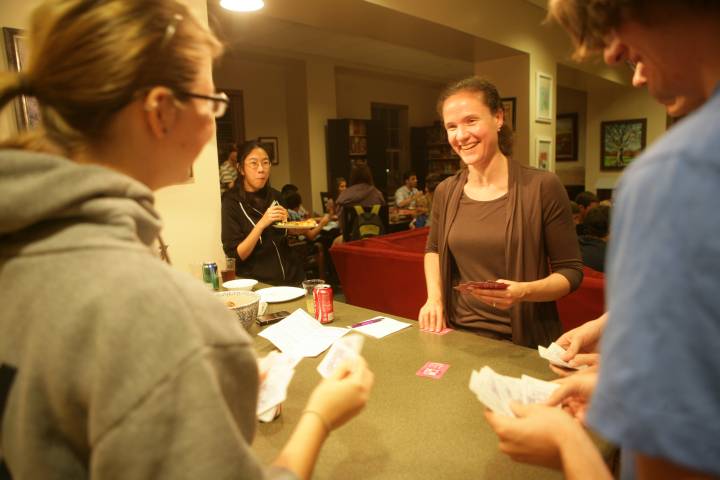 Terhune, who completed her residency at Vanderbilt, is now the associate program director of the general surgery residency program. Her schedule includes a busy combination of surgical practice, teaching, and family life, and of course her work as a faculty head of house. Terhune makes the students of Hank Ingram a priority too, whether it's the weekly board game night she hosts or organizing a service-learning opportunity in a local public school.
Perhaps the most important role for any faculty head of house is in sharing wisdom and experience with new Vanderbilt students. The transition to college can be difficult for even the most well prepared students, and good advice from a caring faculty member can be extremely helpful. "How do I balance work and play?" "How do I deal with life away from my family?" "Should I stick with pre-med?" The faculty heads of house are one important resource for incoming students.
One question likely on the minds of students about to move in to The Ingram Commons is, "How do I live with a roommate?" In the video below, FHOH Terhune and her own college roommate, Cindy Kam of Vanderbilt's Department of Political Science, share memories of their experience as college roommates. It's an interesting and honest conversation, in which Dr. Terhune talks about her own anxiety about learning to live with a roommate and her feelings about transitioning from a small town in Arkansas to an elite university.  Terhune and Kam also talk about bonding over shared interests, like their love of Star Trek. And their ultimate advice about adapting to a new roommate is also good advice for the many aspects about the transition to college:  "keep an open mind."