'Dores in the News
As I watched former Commodore third baseman Pedro Alvarez competing in the Home Run Derby at the MLB All Star Game last week, I started thinking about how often I hear of Vanderbilt alumni achieving at the top of their fields. It seems that wherever I turn, I hear another story of a former VU student who is earning an award, setting a record, or changing the world. I've recently noticed two other notable alumni, Willie Geist (B.A. '97) and Steve Buchanan (B.S. '80, MBA '85), who have been garnering attention for their achievements in the entertainment industry.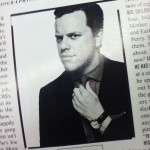 If you pick up the latest issue of Vanity Fair, you'll find a profile of Today Show co-host and VU alum Willie Geist.  Now known for his work as both an anchor and an author, Geist majored in political science at Vanderbilt. But it was outside the classroom that the newsman got his start in journalism; while working at The Vanderbilt Hustler, VU's student-run newspaper, Geist served as a sportswriter and contributing editor. These extracurricular experiences led directly to his post-graduate career in television, which began with a stint as a producer and editor for CNN Sports Illustrated TV. His broadcast career has been so successful that he was inducted into the Vanderbilt Student Media Hall of Fame in 2012.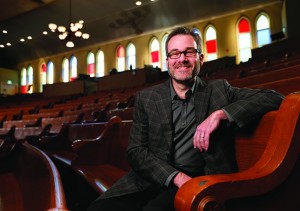 Switching the dial from NBC to ABC, fans of the show Nashville have Vanderbilt alum Steve Buchanan to thank for the hit TV series. Buchanan, who majored in sociology and psychology as an undergraduate before earning an MBA from Vanderbilt's Owen Graduate School of Management, co-created Nashville in part to showcase the city and its culture. Now serving as Executive Vice President for Ryman Hospitality Properties, Buchanan's career in the music industry has helped to shape Nashville into the vibrant city portrayed in the show. Among his many accomplishments, Buchanan is responsible for revitalizing the historic Ryman Auditorium, the original home of the Grand Ole Opry and a centerpiece of Nashville's downtown music scene. Buchanan's story, from his days as a Vanderbilt student to his career on Music Row to his venture into TV, is told in a recent cover story in Vanderbilt Business.
These are just two of the prominent alumni who are making their marks in high-profile careers. Vanderbilt students use their college experiences as a pathway to remarkable things in all walks of life. (Even ventriloquism, check out this current student.) If you want to read about a few more, try this post featuring the accomplishments of several recent graduates. Once you start noticing them, you'll see them everywhere you look.