My Summer "Vacation"
No matter how old you get, everyone remembers one writing assignment they had to complete at the beginning of every elementary school year: "What I Did On My Summer Vacation."  While Vanderbilt students are not required to write this essay every year, sometimes I think they should; many of these young men and women take great advantage of their time off from school, putting their new found knowledge and skills to good use.  We have compiled below a small sample of the opportunities our student workers, tour guides, and bloggers are pursuing during the (not so) lazy days of summer: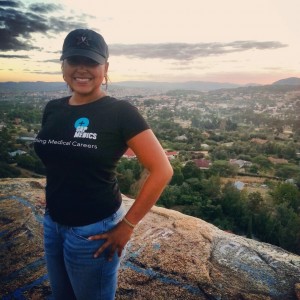 Morgan Franklin, Class of 2014, College of Arts and Science, Boca Raton, FL: This summer I am spending the month of May with the Gap Medics program volunteering and shadowing dentists in the Iringa Regional Hospital in Iringa, Tanzania. You can check out my blog morganinthemotherland.tumblr.com to see what I'm doing over in Africa! After returning home to the United States, I will be preparing to take the DAT to apply to dental school.  I will also be preparing the calendar and events for the Black Student Alliance as the president. I can't wait to get back to Nashville in August to start my senior year!
Joseph Shields, Class of 2014, School of Engineering, Birmingham, AL: This summer I will have the month of May to relax, go to the beach, take a fishing trip, and spend time with friends. I will then be starting an internship with Schlumberger, an oil services company. I will spend two weeks in Tulsa, Oklahoma for training, then head out to West Virginia where I will work with a team of engineers servicing several different wells until August. In August I travel to Houston, Texas for a week or two to wrap up the internship and from there I head back to Nashville to start senior year.
Yi Li, Class of 2015, College of Arts and Science, Shanghai, China: This summer I will be doing an education project in Shanghai in ESL education, writing teaching materials and giving lessons to primary school students. I will also explore the use of computer science in education. I'm really looking forward to this project, and I'm sure my computer science and education classes next year will give me lots of new ideas for future projects.
Rachael Grenfell-Dexter, Class of 2015, College of Arts and Science, Bulawayo, Zimbabwe: This summer I'm excited to be staying at Vanderbilt for research and summer classes. I will be a research assistant for the Infant Learning Lab on Peabody's campus working with one of my professors and teaching assistants from my infancy class this past semester. Also, I will spend weekends volunteering at the Monroe Carrell Jr. Children's Hospital.  I am looking forward to experiencing Nashville outside of the "Vanderbilt Bubble," as well as gaining more experience in the child-health field since it relates back to my ambition to become a pediatric nurse practitioner. Hopefully I'll also catch a few summer concerts while I'm here!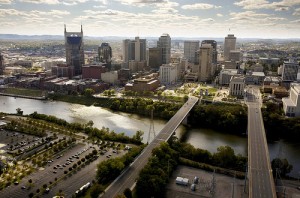 Kristen McNair, Class of 2014, School of Engineering, Fayetteville, GA: I will be spending my summer in Nashville piloting an internship for Ascension Health. This healthcare supply chain analyst position will focus on Ascension's new "Waste not, Want not" initiative to eliminate waste in the operating room , as part of the effort to cut back on excess healthcare spending. I will observe procedures to identify major sources of waste, while also reviewing and renewing vendor contracts in the office. I'm excited to have this hands-on exposure to the healthcare supply area of hospital management. During my time off, I'll be marking things off my Nashville bucket list, including visiting the Country Music Hall of Fame, eating at the Loveless Cafe, and cheering at a Nashville Sounds game.
Zach Gellman, Class of 2015, Peabody College, Dresher, PA: This summer I will be in New York working for TD Securities as an investment banking summer analyst. I will work with other analysts as well as with senior management in developing proposals for a range of different clients. It will definitely be hard work, but it is a fantastic opportunity, and I am extremely grateful for the experience. I'll be at TD Securities until August 9, and then I'm jumping in the car and heading back to Nashville for VUceptor training, which begins August 12. It will definitely be a busy summer!
Christopher Fink, 2014, Peabody College, Milwaukee, Wisconsin:  This summer, I will be the Waterfront Director at YMCA Camp Minikani in Hubertus, Wisconsin. The title sounds much more powerful than it really is,  but it's what I've wanted to do since I was 8 years old, my first summer at camp. I will supervise our lake-front area, including supervising other counselors who teach a variety of water-related activities: swimming, boating, canoeing, diving, sailing, etc. As a future teacher, I'm excited to mentor these younger staff members, and I cannot wait to hang out with these amazing, kid-focused people!
Wendi Wang, Class of 2015, College of Arts and Science, Cleveland OH: This summer, I am interning at DDC Clinic for Special Needs Children, and preparing to give a presentation of a research study at a national conference in June. I am also taking a summer class and studying for the MCAT, which I will take in September. I also hope to tutor high school students in the SAT/ACT. In my spare time (if I have any!), I go to the gym or meet friends for lunch, and I can't wait to vacation in Chicago in August.
Daniel Cutchen, Class of 2014, Blair School of Music and School of Engineering, Bluff Park, AL: This summer I'm spending the first two months studying Japanese at a private language school in Fukuoka, Japan. I have a home-stay with a family and I will be taking 3-4 hours of intensive language classes a day. After I return from Japan, I'll spend a week in Nashville before flying up to Massachusetts for the Bang on a Can Contemporary Summer Music Festival. There, I'll be playing oboe and saxophone in a number of different ensembles and exploring the many possibilities of contemporary music.  It should be nothing short of an amazing, rewarding, artistic experience.
Krista Lehnhoff, Class of 2015, College of Arts and Sciences: This summer you can find me studying at the New York Film Academy. I am learning about the film industry while working on three short film projects that I have to write, cast, shoot, direct and edit. I am living in the heart of Manhattan and making friends from all over the world. Even though this is a very intensive program (11-hour days), I am enjoying it a lot. Plus, it is a great learning opportunity for my future life as a filmmaker.