Why VU? Sometimes Family Knows Best
When it comes to the many different decisions you make throughout your day, one thing is for sure: your family has an opinion.  Whether it's your sisters weighing in on your outfit for the day, your mother suggesting the classes you should take next semester, or your crazy uncles nitpicking that guy you brought to dinner, the family opinion is nearly impossible to escape.
When speaking to high school students who are in the process of making one of the most important decisions of their lives, I always encourage them to tune out other people's opinions every once in a while so they know for sure what they are looking for in a college experience.  From time to time, however, family quite simply knows best.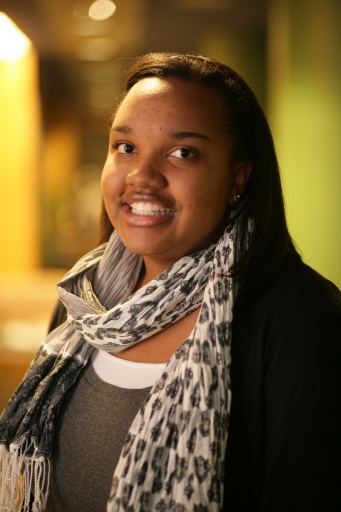 Junior Kaila Brown of Atlanta, Georgia, knows this all too well.  Read the post below to find out how she came to be a Vanderbilt student and Sociology major in the College of Arts and Science.
What were your deciding factors in choosing to enroll at Vanderbilt?
All three of my older cousins attended Vanderbilt, so I grew up always hearing about the university. When it came time for me to decide which schools I wanted to apply to, they each told me that I should go to Vanderbilt. Naturally, like any other typical adolescent teenager, I rebelled. I refused to go to the same school that the rest of my family attended. Despite this rebellion, when I visited Vanderbilt for the first time, I WAS HOOKED. When picking my new home, I wanted to be somewhere that I would be able to find the perfect balance of academics and social life. I wanted to be challenged as a student, but at the same time I wanted to be able to get involved on campus and in the greater community. I am so grateful that I have been able to find all of those things and more here at Vanderbilt.
What surprised you about Vanderbilt?
Transitioning into college, I was extremely nervous about adapting to collegiate classes. I had heard horror stories about how scary professors could be, and I dreaded the idea of potentially being in a class where I become lost. Professors at Vanderbilt do whatever they can to make sure that this does not happen. Initially, I was so surprised to see how invested professors are with the students. Many of my professors have met with me outside the classroom, whether to grab a drink at a local coffee shop, or even inviting the class over for dinner. They are not only interested in me as a student, but as a person as well.
Tell us about one or two significant academic experiences you have had here at Vanderbilt.
For one of my classes this semester, our assignment is to create a documentary (no this is not a film studies class, rather a sociology class). We have spent the whole semester interviewing and constructing individual sections of the film that will soon be compiled into a documentary about the intersection of class status and life at Vanderbilt University. This is the first time that I have ever been a part of a film project this extensive, and it has been really rewarding. I have interviewed a number of fellow students and staff and have worked with technology in new ways. It has been a cool experience to study and address the subject matter in a creative way, rather than merely writing a paper or giving a PowerPoint presentation.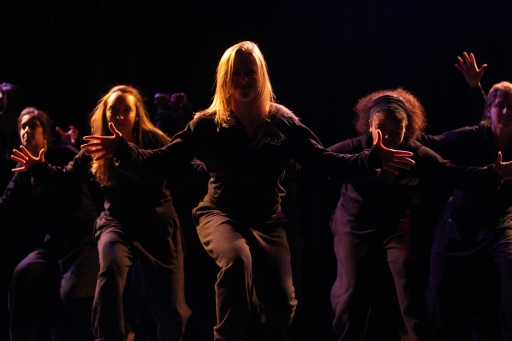 Tell us about some opportunities you have taken advantage of outside of the classroom while at Vanderbilt.
Over the years, I have become more involved in a number of organizations on campus. This past year I became the President of The LIFE Project. The LIFE Project is a mentoring organization that partners with two Nashville high schools in order to provide roughly 15 high school women with Vanderbilt mentors. This has been one of the most rewarding experiences that I have had. As an executive board, we plan bi-monthly meetings that address specific womens' issues in a friendly manner. For example, a couple of weeks ago we had a dance workshop where we invited Vanderbilt's hip-hop troupe to teach us a routine. We discussed the importance of staying healthy and ways to exercise while also enjoying the experience. It is easy to get involved on campus in hundreds of organizations and I am so glad that I have been able to do so!
What is your favorite thing about living in Nashville?
It is pretty hard to pick just one thing about Nashville that I love! There are so many great things that this city has to offer. One thing that I love is the number of cool and hip areas springing up across the city. For example, walking right up 21st avenue you enter into Hillsboro Village, which borders campus. From Fido, one of the best places to grab a cup of coffee, to the best boutique to find gifts, Pangea, this area has so much to offer. What I love is that this is not the only area like this in Nashville. There is also 12th South, which is home to the best popsicle shop EVER, and the Gulch, which has some of the best places to dine! These unique parts of town have only added to my experience at Vanderbilt.
If you could give one piece of advice to high school students making their college decision, what would it be?
Go where you feel you belong, a place where you can thrive. I know a lot of students who feel pressured by their parents and family to attend a certain school. At the end of the day, it is your experience, not theirs, and it is important to remember this. At the end of your college career, you want to be able to look back and say, "Yeah I wouldn't have it any other way."