Why VU? Music City and So Much More
In the post below, Vanderbilt junior Daniel Cutchen describes the many pleasant surprises he encountered after moving just three short hours to Nashville from his home in Bluff Park, AL – from his ability to double major in Oboe Performance and Computer Science in the Blair School of Music and School of Engineering, respectively, to the wide diversity of students he has encountered, to the outdoor adventures he has embarked upon while travelling the areas around Music City. Indeed, there's far more to Nashville – and Vanderbilt – than meets the eye.
What were your deciding factors in choosing to enroll at Vanderbilt?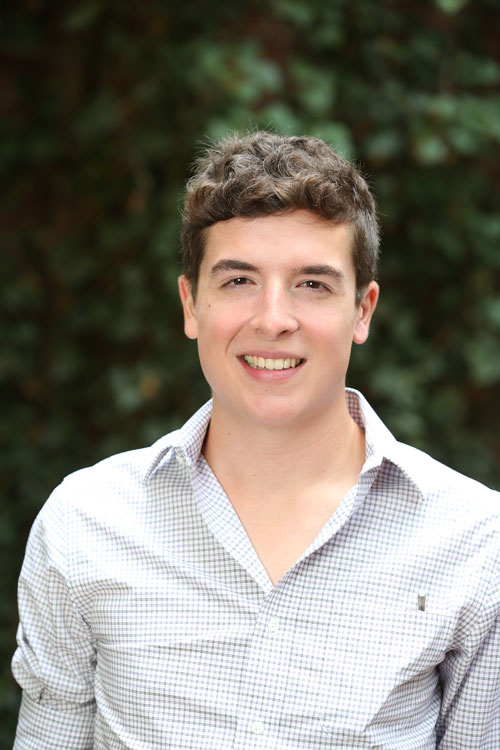 Vanderbilt's pristine campus nestled right in the midst of an eclectic city like Nashville was enticing enough, but it was about more than just a pretty face. I could tell Vanderbilt would be able to accommodate someone like me who was shooting for a double major with one foot in music and the other elsewhere (eventually computer science). After meeting some of the current students, I knew that attending Vanderbilt would be a once-in-a-lifetime chance to be in a place where students of all backgrounds come together — in a city just three hours removed from my hometown.  And, interestingly enough, Vanderbilt ended up being the most affordable out-of-state school that I could attend.
What surprised you about Vanderbilt?
The d-word: diversity. I was growing weary of its usage after ten-plus college applications, but it rings true at Vanderbilt. Before I came here I knew a mere handful of people from outside the Southeastern U.S., but just recently I counted all the states that I know people from, and I lost count at around 35. Of course, that's not including international students. Thanks to such a wide variety of students, I've had some awesome opportunities to spend time during the summer with friends in New England, falling in love with a region of the United States that I had previously never explored. Vanderbilt's universal appeal is truly remarkable.
Tell us about one or two significant academic experiences you have had here at Vanderbilt.
One nice thing about being a music major is that my musical experiences are actually academic. Thanks to my jazz band professor, I've had opportunities to play with professional musicians in Nashville, including getting to sit in on a Nashville Jazz Orchestra rehearsal. My music theory professor asked me to sing for the premiere of a musical for which he composed the score. My oboe professor secured me several paying gigs around the city – nothing beats getting paid to essentially practice.  Even beyond performances and playing, my interactions with professors have been nothing short of life-changing. My musicianship professor once bought me lunch at Pizza Perfect and took ninety minutes out of his day to talk to me about what his college experience was like. I never have to worry about feeling like I'm wasting a professor's time when I talk to them because Vanderbilt fosters an educational environment that makes students and professors feel like colleagues.
Tell us about some opportunities you have taken advantage of outside of the classroom while at Vanderbilt.
There's no denying that I love making music, and Vanderbilt has given me a lot of different outlets for such. I currently play oboe in the Vanderbilt University Orchestra and Wind Ensemble, alto sax in Blair Big Band, and I sing in the Blair Chamber Choir. Outside of music, I'm the secretary of the Vanderbilt Bowling Club, and one of the incoming Recruitment Chairs for Vanderbilt Tour Guides. I studied abroad in Aix-en-Provence, France, last summer, through the Vanderbilt Musique Academie, and will be spending the first two months of this summer in Fukuoka, Japan, studying Japanese, after which I will return to the U.S. to participate in the Bang on a Can Contemporary Music Festival at the Massachusetts Museum of Contemporary Art in North Adams, MA.
What is your favorite thing about living in Nashville?
The proximity I have to some of the most beautiful and interesting areas in the United States, let alone the Southeastern U.S. So far I've visited three amazing national parks, all of which are within a three hour drive of Nashville: Great Smoky Mountains, Land Between the Lakes, and Big South Fork. The Chattanooga Aquarium offers a breathtaking display of aquatic life from both inside and outside Tennessee and is a mere two hours away from Nashville. Even within the city limits you'll find Percy Priest Lake, Radnor Lake, Percy Warner Park, and a host of others. Nashville is the perfect gateway to a vibrant and exciting outdoor lifestyle.