2012 In Review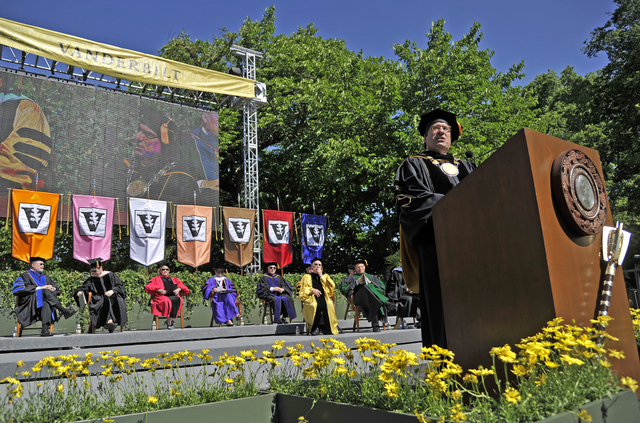 As a resident of Music City, USA, one of my favorite parts of New Year's Day is listening to all of the "Best of 2012" music countdowns.  Certain songs have a way of bringing up memories and helping us to mentally recap the year behind us – like having "We Are Young" dance breaks after a long day of reading applications, or singing along to Katy Perry's "Wide Awake," even after the 423rd time it played on the radio while driving through Texas for Road Show.
In this spirit of celebrating memories, and doing our best to model ourselves after Ryan Seacrest as often as possible, Vanderbilt has compiled its own 2012 hit list: a collection of the biggest stories and events that took place throughout last year. Among the highlights …
For more 2012 highlights, check out the Vanderbilt News' Year in Review, and follow VanderbiltU on Storify.  Once you've spent some time reflecting on the year that has just passed, go out and start making some new memories – 2013, here we come!