Vanderbilt Athletes in the Pros
Tomorrow, Vanderbilt alumni from all over the world will descend on Nashville to take part in the 2012 homecoming festivities, visit with old college buddies, check out J.Cole and Childish Gambino at the annual Commodore Quake, then watch our 'Dores wreck the Massachusetts Minutemen in Saturday's game.  While I am continually aware of how amazing our prospective students are and the remarkable goals they've achieved before even arriving on campus, this time of year always reminds me of the even more amazing things our students will do and see and accomplish after they leave.
While it would be impossible to highlight all the pursuits and successes of our alumni in nearly every professional arena, I have decided to update you, in honor of homecoming and my beloved Commodores, on a few Vanderbilt graduates currently making waves in the world of professional sports.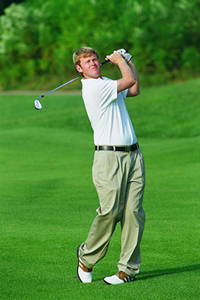 If you paid any attention to ESPN during the month of September, you probably heard the name Brandt Snedeker (it's a difficult one to forget).  Brandt, who graduated from Vanderbilt in 2003, was the first men's golf Commodore to be named a First-Team All-American during his time in Nashville and led the 'Dores to their first NCAA Championship appearance.  In 2007, he was named the PGA Tour's Rookie of the Year, but he made his grand entrance into professional sports fame on September 23 of this year when he beat out both Tiger Woods and top-ranked Rory McIlroy to snag the PGA Tour Championship and the FedEx Cup – an astounding accomplishment that earned him $11.44 million in prize money.
A Nashville native and a truly humble figure, Snedeker said about his winnings, "I'm not by any means a flashy guy. Of anybody that I know, I do not need $11 million. So there are going to be things we can do to really help people….I really think we can make a difference and help a lot of people out in Nashville and Tennessee and the surrounding areas."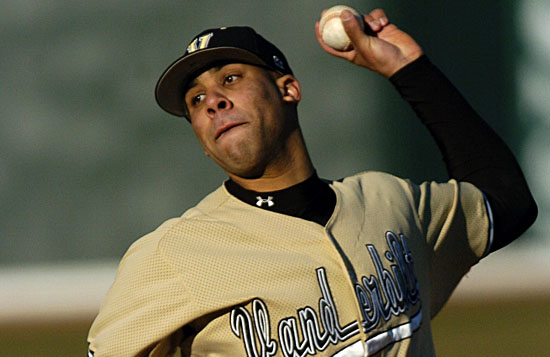 David Price had his first opportunity to be a major league pitcher in 2004, when the Los Angeles Dodgers selected him in the 19th round of the MLB draft.  He did not sign, however, and accepted an offer to enroll at Vanderbilt on an athletic scholarship instead.  After three record-breaking seasons as a Commodore, he entered the draft once again – this time to be selected as the number one overall pick by the Tampa Bay Rays.  In 2008, he came out of the bullpen and earned a save in game 7 of the American League Championship Series that sent the Rays to the World Series, and a year later he started his first major league game against the Orioles.  2012 has been a big year for Price as well, featuring a 5-0 shut-out against the L.A. Angels, an appearance in the MLB All-Star Game, and a victory in September that made him the only 20-win pitcher in the history of the Tampa Bay franchise.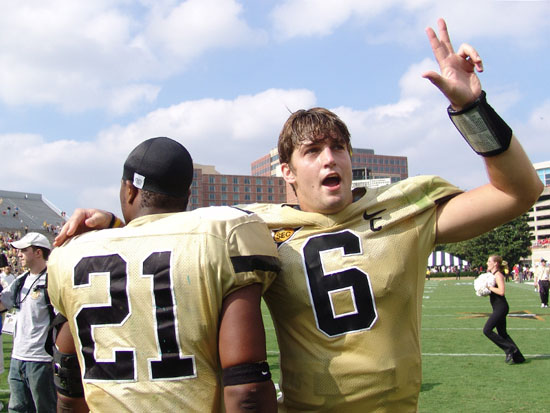 Quarterback Jay Cutler broke a few records of his own during his time at Vanderbilt, including the most starts by a quarterback in school history (45), number of touchdowns and rushing yards by a freshman, and season pass completion (61 percent in 2004).  He was selected as the #11 overall pick in the 2006 NFL draft by Denver Broncos, and by the end of November he was named the team's new starting QB.  In 2009 he made the move to the Chicago Bears, where he joined fellow former 'Dores Earl Bennett, Chris Williams, and D.J. Moore.  Cutler and Co. have started off the 2012 season with a bang, winning four of their first five games and defeating Jacksonville 41-3 in a game that saw 38 unanswered points in the second half.
These three former student athletes represent one small corner of the truly global community that is the Vanderbilt alumni network.  Keep an eye on the news as more Commodores make their way into the professional sports arena, and check out the Vanderbilt Alumni Association to find out what other VU grads are doing to represent the black and gold in nearly every professional field all over the world.