Another Successful Move-In Day on the Books
Last week the Class of 2016 was headed our way, and now they're officially here, learning in the very buildings and strolling the very lawns their Commodore forebears have (in one form or another) for over a century. Indeed, this past Saturday morning saw the newest members of the Vanderbilt family have their cars unloaded and residence halls filled by throngs of ecstatic fellow students, faculty, staff (including some of us!), and even the Chancellor himself. And, as in years before, Move-In Day proved to be a great success, serving as a warm welcome to new students and their families while reinforcing the idea of community that's inseparable from the Vanderbilt experience.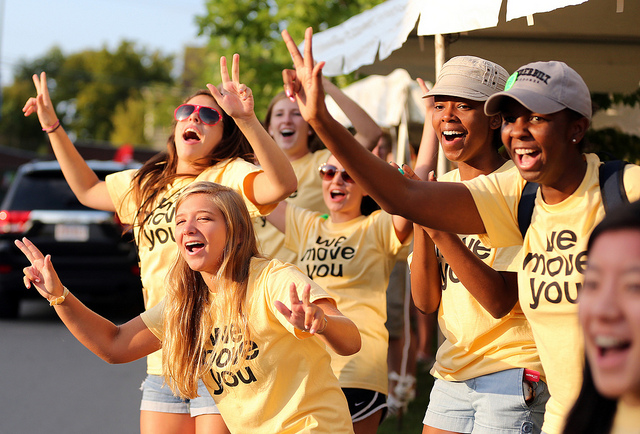 Words can only do this event so much justice, though, so I'll leave you with a great video created by our friends in News and Communications about Move-In Day and other exciting developments on campus. And make sure to check out the Move-In Storify, which tells the story of the day through your social media posts.
Again, we couldn't be more excited to have this incredible group of students join us on campus!