Offers to Students on the Wait List Begin
Now that May 1 has come and gone, we are pleased to announce that we will now begin admitting students from the wait list. This process could take as little as a few weeks or could take more time, depending on when we are able to close the Class of 2016. To those of you on the wait list, we appreciate your patience and encourage you to continue demonstrating interest when contacted by our office should you wish to remain active. Likewise, please let us know if you've already committed to another university.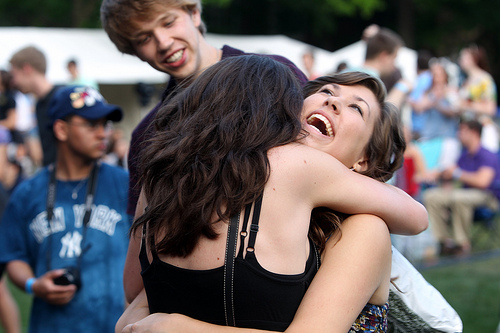 Should you be selected for admission from the wait list, you will receive a call from our office to ascertain your continued interest in attending Vanderbilt. If interest is confirmed, you will receive your official offer of admission via email within 24 hours, followed by an admissions packet sent Priority Mail. At this point, you will have one week from the date of the email to respond. Moreover, you will receive your financial aid package via email within another business day if you applied for need-based financial aid.
Please continue to remember the following items regarding the wait list process:
As we've stated previously, the wait list is not ranked, so there's no need to inquire about your place on the list.
We admit students into the four undergraduate schools and the incoming classes of all four schools will likely include students from the wait list.
Offers are extended on a permeable timetable that changes each year in an effort to prevent over-enrollment at The Martha Rivers Ingram Commons. Rest assured that this isn't meant to frustrate anyone – it's simply the nature of the process.
All wait list active students will receive notification by email once the class is officially closed.
In closing, it's worth quoting my colleague Carolyn Pippen, who, in the aforementioned post summed up the OUA's overall sentiment on the wait list, "… we want to make it clear that this offer is a testament to our belief that you would, in fact, be a valuable and successful addition to the Class of 2016." We stand by these words despite the reality that we can't admit everyone off the wait list – you comprise an absolutely phenomenal cohort of intellectually curious, high-achieving, service-minded young leaders. Again, thank you for your patience and for allowing us to get to know you. This admissions cycle has proven to be unforgettable.