Why VU? From the Big Apple to Music City
We talk a lot about diversity at Vanderbilt.  It's not a buzz word we throw out for bonus points in the info session; it's a defining characteristic of our university that we continuously strive to maintain.  We talk about diversity in a lot more … well, diverse … ways than you might think, including diversity of experiences.
Every student who arrives on our campus did so through his or her own unique path.  In the Q&A below, sophomore Kiersten Chresfield from New York City details the path she took and the opportunities she's been afforded since she arrived.  Kiersten is a student of the Peabody College of Education and Human Development and one of our newest tour guides.  (You may recognize her from a YouTube video that should be going viral any day now.)
What were your deciding factors in choosing to enroll at Vanderbilt?
I came to Vanderbilt on a full tuition merit-based leadership scholarship from the Posse Foundation, after being obsessed with the school since my sophomore year of high school. I attended Vanderbilt Summer Academy and took a course on Existentialism. At the end of the day, I realized Existentialism truly wasn't my thing, but the opportunities I had to network with my professor, TAs, fellow VSA-ers, and even some of my admissions counselors are what really sold me on the university.
What surprised you about Vanderbilt?
I came in thinking Vanderbilt would be overwhelmingly Southern. As a New Yorker, I thought it'd be difficult to relate, that all of these students were coming from similar experiences. I found it wasn't strange at all. The students here were incredibly welcoming, and you start to realize just how long ago high school seems. The Ingram Commons does a great job of uniting students from different backgrounds and helping them create the shared vision and community that Vanderbilt strives to develop in all of its students.
Tell us about one or two significant academic experiences you have had here at Vanderbilt.
The biggest project I've worked on to date was in my HOD 1100 – Small Group Behavior class. My team of five developed "Brighten your future, Leave your mark," a challenge to the graduating Class of 2011 to encourage the most participation in the alumni giveback fund. Over a two-month span, we coordinated a state of the art marketing campaign, facilitated multiple awareness events, and culminated the project with a "Make Your Mark" day in the lobby of The Ingram Commons Center. Over 200 freshmen came together to splatter paint t-shirts and sign pledge hands indicating what programs or organizations they would be most inclined to donate to as graduating seniors. Needless to say, we gave the Class of 2011 a run for their money.
Tell us about some opportunities you have taken advantage of outside of the classroom while at Vanderbilt. 
In the summer before my sophomore year I spent 30 days teaching English in Zanzibar, Tanzania. It was my second time traveling to Africa and my first spending such a long time away from home (aside from leaving New York for Nashville). I taught approximately 45 students and developed 30 different lesson plans. I served as one of the primary student-teacher liaisons in a country where the language barrier was stiff and cross-cultural similarities were minimal. I orchestrated weekly excursions to our students' homes and communities and aided program administrators in the development of creative lesson plans and newfound methods of presenting students with new words and learning scenarios. I believe my various cross-cultural and inter-personal experiences have cultivated a strong sense of leadership and diversity of thought.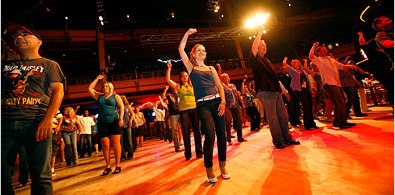 What is your favorite thing about living in Nashville?
My favorite thing about living in Nashville is how genuinely surprised people are when I tell them just how in love I am with this place! People outside of Vanderbilt find it hard to believe that a New Yorker could find love for such a Southern city. I've learned that my experience in Nashville will be whatever I make of it, and if that means spending my Saturday evenings at the Wildhorse Saloon, so be it. If I'd rather help disadvantaged refugees on my spare time, that's great too. Or I could even spend my time strolling through Hillsboro Village –Nashville is bountiful, and its opportunities endless.
If you could give one piece of advice to high school students making their college decision, what would it be?
Enter with an open mind. Too many high school students are working to outdo their competitors, and a lot of that competition hinders your exploration and decision making opportunities.  The college process is stressful; there is no avoiding it. Make your list, check it twice, and get to know some of the students, admissions counselors, and faculty already at the university. You'd be surprised by just how open they are to share their experiences with you.
It's true!  Feel free to reach out to our current students to find out more about their own diverse Vanderbilt experiences, and check out our Inside 'Dores blog for a daily dose of life as a Commodore.