Why VU? From One Stage to Another
There is a very loud banging coming from right outside my window.  Every once in a while the banging is interrupted by a clanking, followed by some knocking and a little bit of booming.
In fact, there has been construction of some sort happening on Alumni Lawn for the couple of weeks.  First the Rites of Spring stage was built, while fences and speakers and concession tables popped up around it.  Wiz and Mutemath and Chancellor Warhol have since come and gone, and now a new stage is beginning to appear.
On May 11, the students of the Class of 2012 will walk across this new stage and receive their Vanderbilt diplomas.  The bangs and clanks providing the soundtrack to my Tuesday morning are the first signs that the end of these young men and women's remarkable journey is near, and another, much different journey is about to begin.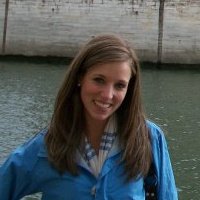 For those of you still on the other side of your college experience, we thought it would be appropriate today to highlight one of our esteemed seniors and give her the chance to tell you why she chose Vanderbilt four years ago.  Jamie Hooker is a soon-to-be-alumna from Denver, Colorado, who will be graduating from the College of Arts and Science with a degree in Sociology.
What were your deciding factors in choosing to enroll at Vanderbilt?
I made a list of all the qualities I wanted in a school. I wanted a medium-sized school with an excellent academic reputation based in a city (preferably in the South) which also had Division 1 sports. Vanderbilt was the perfect fit for every single quality I wanted. After visiting campus and seeing how beautiful it was, Vanderbilt quickly became my top choice.
What surprised you about Vanderbilt?
I was really surprised by how geographically diverse Vanderbilt is. I was expecting to be totally surrounded by Southerners and the Southern culture; however, that was definitely not the case. People at Vanderbilt are truly from all over, and in my core group of friends we represent the Northeast, the West, and the South.
Tell us about one or two significant academic experiences you have had here at Vanderbilt. 
After my sophomore year, I was approached by one of my Sociology professors, who asked me if I'd like to write a thesis with him as a junior. Obviously I couldn't turn down an opportunity to write a thesis- especially with a professor who sought me out- so I said yes! I spent my junior year doing background research and then conducting my own research and writing a 50-page thesis. It was an amazing opportunity and I now have the chance to be published and to graduate with honors. This really speaks to the high quality of the professors at Vanderbilt. They actively seek out opportunities for students showing that they clearly have your best interests in mind.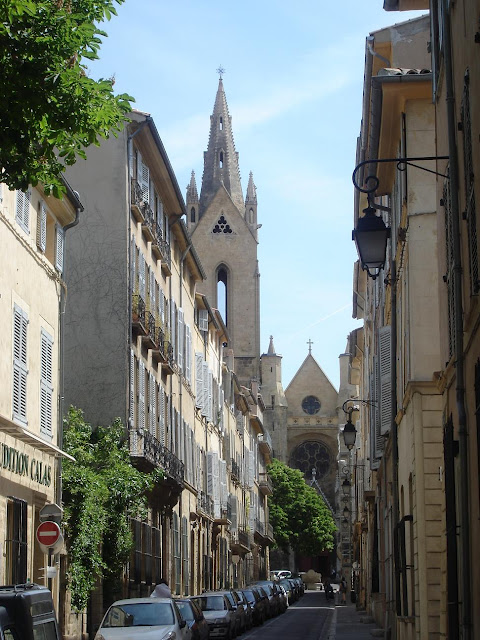 Tell us about some opportunities you have taken advantage of outside of the classroom while at Vanderbilt. 
I'm involved in a sorority and was involved in leadership as the social chair. I am also a tour guide and love answering questions for prospective students! I interned with a law firm my sophomore year during the school year and am currently working on campus. I studied abroad the summer in between my sophomore and junior year (because I didn't want to leave Vanderbilt for a whole semester!) in the South of France in Aix-en-Provence.
What is your favorite thing about living in Nashville?
The food! Seriously, Nashville has some of the most amazing restaurants in the country. From great local fare to gourmet burgers to tacos to ice cream to Southern food- I can't get enough! While Vandy itself is so much fun and there is so much to do on campus, it's awesome to be a part of such a fun and vibrant city. There is always live music and cool venues to check out around town.
Editor's note: After these answers were submitted, Vanderbilt was designated by MSNBC as being a "Top 6 University for Food Lovers."
If you could give one piece of advice to high school students making their college decision, what would it be?
Try to picture yourself at each university, especially when you take a campus tour. It makes your decision a lot easier if you can actually see yourself participating in the social life at a college. For me, Vanderbilt struck the perfect balance between academics and extracurriculars, because people here realize that college is important for your future, and it also needs to be fun!
We would like to extend a big thank you to Jamie for contributing to this post, as well as for her contributions to our office as a student worker and tour guide.  We wish you all the best!