Know Your City: Hillsboro Village
Whether you're a new Commodore (welcome!) or a high school student just beginning the search process, the cities your favorite schools call home will increasingly take on more importance the closer you get to enrolling somewhere. That's one reason we love talking about Nashville: Aside from the fact that many of us in the OUA moved to Music City and never left, we believe that it's pretty much the perfect college city, small enough to retain a strong sense of community yet unabashedly cosmopolitan at the same time.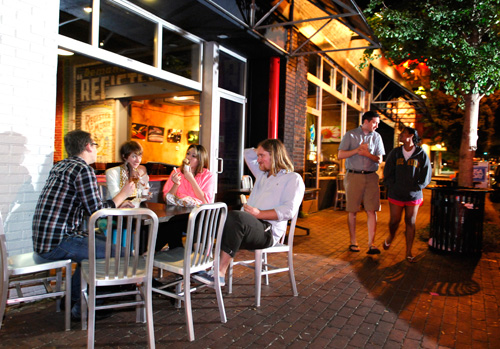 Situated across the street from Vanderbilt's medical campus, Hillsboro Village epitomizes this great dichotomy. In fact, this short strip of road lined with local retailers and restaurants might resemble an Old West town upon first glance — everything a person could want or need is a two- or three-minute walk away — but quickly takes on the feel of a great urban neighborhood when the local businesses populating the area come into focus. There's something here for everyone.
As with 12th South, Hillsboro Village patrons can plan their day around everything it has to offer. That being said, some might consider it sacrilege if I didn't direct you to a solitary point from which to begin your outing: Pancake Pantry, which, as its sign points out, is "A Nashville Tradition." Opened in 1961, the Pantry has since become known as one of the city's institutions — family-owned and absolutely delicious, thus well worth the short wait to be seated. The rest of the day is yours to make, but don't neglect this rite of passage.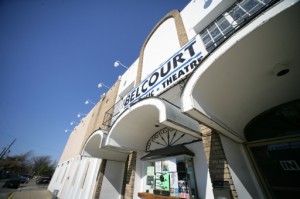 From there, it's just a short walk in any direction to a cluster of great venues for shopping, people watching, watching sports or (if you're up for it) more eating. You can even catch a movie or see a concert at the historic Belcourt Theatre. Aside from the Belcourt, a few other personal favorites dotting the neighborhood include: Jackson's (one of the best porches in town and a menu that never gets old); Fido (great spot – see what I did there? – for coffee and conversation, or even a sandwich or big fat sugar cookie); Posh (high-end clothing brands at reasonable prices and big supporters of the local fashion industry); Cabana (awesome nightlife scene and dinner menu, not to mention people watching); and Zeitgeist (an art gallery currently featuring the thoughtful work of Assistant Professor of Art Vesna Pavlović – I rest my case). However, truth is that I've had a great experience darkening the doors of nearly every storefront in the Village – whether I'm getting my shoes repaired, buying a Red Bull at the service station or tracking down a new book.
It's not just the businesses that 'make' the area, though — the surrounding culture also enhances the appeal. Celebrities like Ben Folds, Jack White, Nicole Kidman, Kelly Clarkson and Jessica Simpson, among others, have all been spotted in the Village. University students from Vanderbilt and the surrounding colleges comprise perhaps the largest demographic in the area, giving it a youthful vibe at all hours of the day. Aspiring bands are known to set up at busy intervals to lend the 'hood a rollicking soundtrack. Monthly art walks feature the work of all types of local creatives, and often benefit a great cause.
Indeed, the "village" in Hillsboro Village means more than meets the eye – this area is brimming over with all that makes Nashville Nashville. And, as a Vanderbilt student, it's practically in your back yard.