It's a Great Time to be a Commodore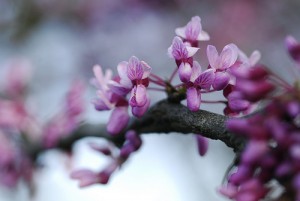 Splayed across the homepage of the Tennessean yesterday was a headline that captures a sentiment we're all feeling in the office right now: "It's been a banner year for Vanderbilt." The subtitle takes it a step further: "University relishes its unique position as a top academic and athletic school." Add to these sentiments that our campus (a national arboretum) is in full bloom and that we're currently finalizing decisions regarding the most qualified and diverse incoming class in school history, and, well … even the birds get the point, they who've been chirping for many days on end: It's a great time to be a Commodore.
But it's not just our ebullient winged friends and the local press who've caught on. The rankings gurus at U.S. News and World Report, who've honored Vanderbilt with high marks for several years running, have just released their 2013 graduate school standings and several of our institutions performed quite well:
To be sure, rankings are somewhat subjective (as we've previously noted), but they're undoubtedly significant, so we hope you'll share this great moment with us. And not just for some ethereal, feel-good purpose (though there's nothing wrong with ethereal, feel-good pride) – but because many of the undergraduate and graduate programs at Vanderbilt are very closely linked. Promising undergraduates take classes in graduate-level classes, conduct research next to graduate students, and often attend Vanderbilt graduate schools after commencement. In other words, the success of our graduate schools is highly relevant to all sectors of the Commodore universe – prospective students and seasoned academics alike.